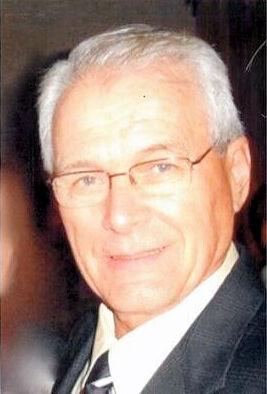 Bob Mulder, a Redlands resident for more than 50 years, died in Visalia on Sept. 11, 2020, after a battle with cancer. He was 80.
Born on Feb. 15, 1940, in Harvey, Illinois, to Casey and Emily Mulder, he graduated from Redlands, he married his high school sweetheart Enid Noble in 1959.
The couple moved to Visalia in 2008 to be near their daughters and families. Enid died in 2018. In the summer of 2019 he met Carol Jackson and they married in April 2020.
A devout Christian, Mulder led services at rest homes, rescue missions and jail ministries and spent countless hours volunteering at church. He loved playing the harmonica and singing his favorite hymns and praise songs.
He is survived by his wife Carol Jackson; daughters Karen Ekema and her husband James and Lisa Van Grouw and her husband Randy; grandchildren Kendall Sangree and her husband Sean, Brent Ekema, Kasey Stott and her husband Nate, Blake Van Grouw, Lance Van Grouw and his wife Kayla and Tess Van Grouw; great-grandchildren Addison, Makenna, Elise and Luke Sangree, and Aida and Henry Stott; sisters Corinne Fagerburg, Roberta Cantwell (his twin) and Mary Carney. He was preceded in death by his first wife, Enid Mulder, and his brother Richard Mulder.
A celebration of Mulder's life will be on. Friday, Sept. 18. Contact the family for details. In lieu of flowers, donations may be made to Central Valley Christian Schools. Condolences can be made to salseranddillard.com