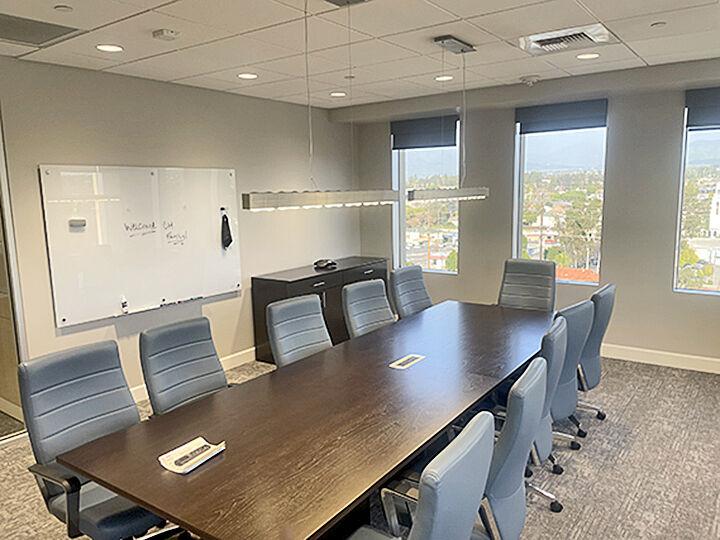 The mayor's office and city manager's office have officially moved into the Citrus Center building, more commonly known as the Citibank building, as of Friday, March 10. Offices for the city manager, assistant city manager, communications and community relations department, and city attorney spent their first full day on the sixth floor on Monday, March 13.
Additionally, as the representative of the city council, the Mayor has a designated office where he can meet with constituents and conduct meetings or work. There is also an office available for council member use and a conference room.
"It is the city hall that the City of Redlands deserves," said a representative for the city.
Occupying half of the sixth floor, the city will eventually occupy the whole floor as well as the fifth floor, and it will be the site of City Hall.
The building is designed with executive suite offices.
Having all city departments in one place with offices being used for their intended purpose, is one of the perks of the space.
The location offers residents a city hall that is at an identifiable destination.
All of the city operations are intended to transfer into the building by 2025.
The Citrus Center building was purchased for $16 million by the city in 2021 and has been undergoing renovations to accommodate the city's needs since.
The building is recognizable for its height as the tallest building in Redlands. The Citibank sign visible from far and wide and displayed on the top of the building will be replaced with signage reading 'Redlands' once the anchor tenant moves out.
 The building will be referred to as City Hall once the City Council Chambers are relocated.