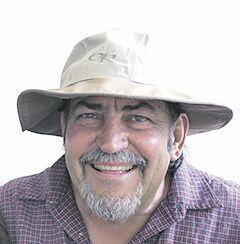 Heiri Schuppisser, a Redlands native who was a homeless outreach specialist for four decades in Palo Alto, died on May 26, 2021, in Ione, California. He was 66.
Born on Feb. 16, 1955, to Heini and Jackie Schuppisser, he grew up in Mentone. He received numerous awards for his service, but he took the most pride in seeing the success of the folks he helped.
He was a great farmer and card player, loved animals and nature and could tell you the price of nails or fertilizer or pomegranates down to the penny. He loved good wine and meeting new people. He loved giving tractor rides and building swings for his grandkids. He made the best "burns the roof off your mouth" salsa and grew amazing pumpkins for Halloween.
Heiri was preceded in death by his sister, Anna. He is survived by his wife Patricia; sister Christel; children Sarah and Heinrich; grandchildren Amelia and Lincoln; and nephew and niece, Spike and Emily.
Services were held in Jackson, California.