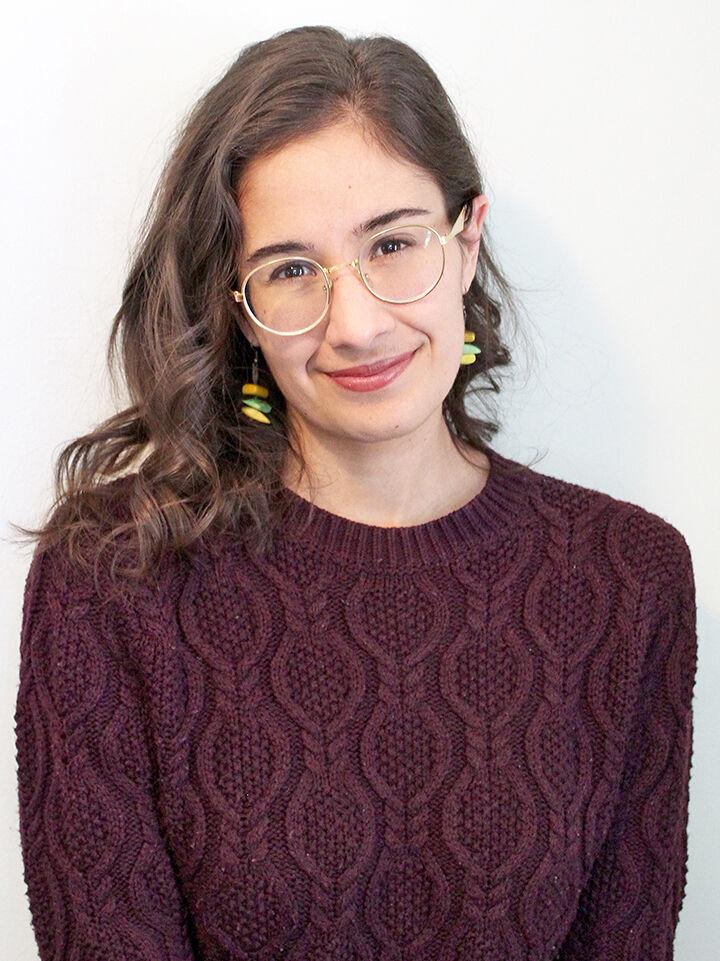 Jacqueline Balderrama, a 2009 Redlands High School graduate who is a doctoral candidate in literature at the University of Utah, has published a book of poetry that aims to deepen the understanding of tensions along the U.S.-Mexico border.
Her debut collection, "Now in Color" (Perugia Press, 2020), uses ekphrasis (Greek for the description of a work of art produced as a rhetorical exercise), portraiture and family mythos, according to the publisher.
Balderrama, who now lives in Salt Lake City, earned a bachelor's degree from UCR and a master of fine arts from Arizona State University. She released a chapbook of poems "Nectar in Small" in 2019 from Finishing Line Press and has served as a poetry editor for Iron City Magazine, a journal of created expressions by and for the incarcerated for the last five years. (A chapbook is a small pamphlet containing tales, ballads or tracts.)
She has been involved in the Letras Latinas literary initiative, the ASU Prison Education Program, and the Wasatch Writers in the Schools.
"'Now in Color' explores the multigenerational immigrant experience of Mexican-Americans who have escaped violence, faced pressures to assimilate, and now seek to reconnect to a fragmented past," says a description on perugiapress.org. "These poems illuminate the fluidity of language and of perception through both small hypocrisies and real atrocities."
Balderrama uses the development of motion pictures and Technicolor as a lens to examine personal and cultural histories and stereotypes, says the website. She also considers bilingual expectations through an innovative series of Spanish definition poems.
"Balderrama documents pieces of her family's oral tradition and draws connections to ongoing injustices experienced by current migrant families, offering a living picture of a present inevitably tied to and colored by its past. … 'Now in Color' deepens our understanding of hybrid identities and calls attention to those impacted by tensions along the U.S.-Mexico border.
— Shari Forbes contributed to this report.
Valentine to the Disappeared
Dearest, the hum of a hundred years finds you in the divided flesh of an orange tracing you back to northern Chihuahua.
Once-wealthy ancestors are now a caricature of large heads and long legs. They say, Even on horses, their feet dragged on the ground.
After the Revolution, you belonged to fruit-pickers, grocers, motel owners. Now there's a judge, a professor, less Chihuahua.
Some of us have forgotten how to speak with those dead, which means, a boy made to feel ashamed in his learning the language will not learn. He cannot teach his daughters.
Now the feeling returns in me for not knowing the words. I am told half of you means bucket (balde), and the other means branch (rama): water for grafted trees.
I call you little name because you turn invisible in new mouths, have been spoken by so many you can't be heard anymore.
Little name, as myself, I've always been ready to send you away like a nutshell boat weighted down by a pebble into dry streambeds.
It is like that with anything built to be given.
Listen to a recording of Jacqueline Balderrama reading "Valentine to the Disappeared" at perugiapress.org/product/now-in-color/