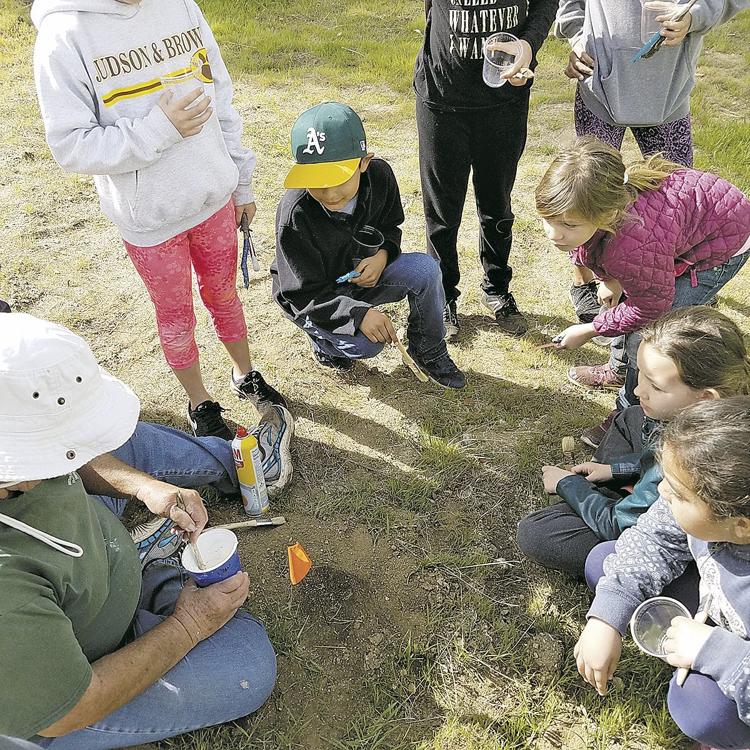 Years ago, sociologists identified nature deprivation syndrome as a real condition, with children and adults suffering from lack of the calming connection they can get from the natural world. Cell phones, computers, commuting, tight schedules all interfered with people breathing fresh air, hearing silence, walking along a creek and witnessing firsthand the cycle of life.
Redlands Conservancy has the antidote for this lack of nature connection: Redlands Gateway Ranch in Live Oak Canyon.  
More and more Redlands residents and visitors are discovering the ranch. Situated at the nexus between rural trails in Redlands and 10,000 acres of undeveloped conserved open space in Riverside County, the 12-acre ranch leased by Redlands Conservancy is already a literal gateway for trail users to access approximately 20 miles of trails.
It is becoming much more than a staging site for hikers, cyclists and equestrians, however.  Under the conservancy's management, it is also becoming an outdoor education and activity center and a native plant demonstration garden.  
To realize the ranch's potential, the conservancy is launching Stage 2 of the fund-raising Drive to the Finish with the goal to raise the final $98,068 needed of the original $225,000 project goal.  
"The original goal included funding to restore the old ranch house for a caretaker's residence, and to bring all electrical and plumbing throughout the campus up to city code," said Sherli Leonard, Redlands Conservancy executive director. "We accomplished that, and now we need to finish the barn for outdoor education activities, the backyard patio for public gatherings and the irrigation system for the Gateway Garden."
According to the conservancy, Gateway Ranch is and will be a haven for anyone who needs a dose of nature.  For cyclists, hikers and equestrians, the ranch gives access to 20 miles of single-track trails and historic jeep roads for safe trekking, free from danger of mixing with motorized vehicles. For birders, trail access will take them closer to an unfettered display of avian fauna and a finished barn will provide them a schedule of nature workshops with experts who know every bird song. For gardeners, the ranch's native plant nursery gives a place to dig in the dirt and work with experts who teach how to use native plants for landscaping. For children, the ranch offers workshops and experiences with the natural world.
"Making all this happen depends on a successful Stage 2 campaign," said Leonard. "We need to build that fourth wall of the barn, build the watering hole, and irrigate the Gateway Garden."
"No donation is too small – or too large!" said Kathy Behrens, conservancy membership chairwoman. "We need 4,950 donations of $20 each, or 990 donations of $100 each or just one donation of $98,068. Everyone can help — at any level. It simply costs money to create a center that everyone can use for free any time they want. That's why we've launched this campaign."
How to donate
Stage 2 is open and ready at the Redlands Conservancy's website, redlandsconservancy.org, or by phone at (909) 782-6208.