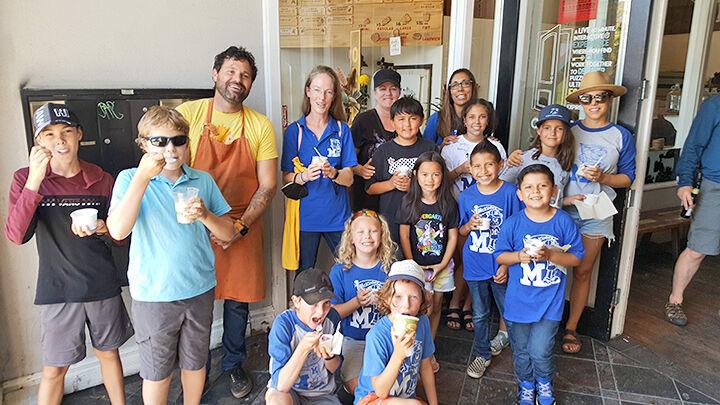 For the past two years, Redlands Conservancy has invited Redlanders to bike, hike and ride their way to 1 million miles for the January event, the Fresh Air Challenge. The challenge started as a fundraising effort during the pandemic to encourage people to enjoy the outdoors and have something to do while the conservancy couldn't host their usual fundraising events.
The second year, their focus became getting students from Redlands Unified School District involved. Kathy Behrens, coordinator of the Fresh Air Challenge, had technical assistance by events.com so that participants could automatically log miles through their devices. Unfortunately, that created difficulties for participants without fitness trackers. For now, the challenge is on a break.
In 2021, 306 registrations accumulated a total of 26,400 miles. In 2022, more than 330 registered but only about half reported the nearly 20,000 miles that were reached. The success factor was getting many new participants hiking the local trails.
"It did get exposure across a big group of people in the community, and I loved that that was happening," said Behrens.
In the preparation for the challenge in 2023, "At some point I just stalled," said Behrens. "My primary thing that I wanted to fix before we did it again was the reporting system. We thought it would help us understand where people were walking. That turned out to be less valuable information."
Participants requested a way for their fitness devices to log miles automatically which was made possible by using a different system the following year.
"That turned out to be too confusing for people who didn't use fitness devices," she said.
For hours every day she would be answering a constant stream of texts and emails helping participants log miles manually.
The next time the challenge comes around, Behrens hope they figure out a way to include both automated and manual options for logging miles.
"That would require technical programming skills and I don't have that," she said.
Participants also really enjoyed looking at the dashboard.
"Folks wanted to know, if their miles got reported," she said, which requires the challenge to display daily results of the community effort, and is another requirement that needs to be addressed.
Last year, the McKinley Elementary School team won the school challenge of the Fresh Air Challenge 2022. The conservancy would like to thank Ryan Berk of À La Minute and Tim Rochford for donating the ice cream treats. The two schools, Mariposa and McKinley Elementary Schools went neck to neck last year.
"They were out there mountain biking and riding; it was really exciting the last week," she said. "It was down to the wire."
Ultimately, "I want The Fresh Air Challenge to become something that children encourage their parents to do," she added.
Even though the challenge is not here to motivate us all to walk more.
"We encourage you to explore the trails. We have a lot of cool trails and beautiful places where people can walk," she said emphasizing the bulk work of what the conservancy does, taking care and protecting the local trails. The Redlands Conservancy hosts various fundraising events throughout the year. This year, there is also a bingo card on the website you can print and have fun filling out.
"We are taking a pause, but we will be back," promised Behrens of the Fresh Air Challenge.
She insists that one million miles logged in January by the Redlands community will be doable.
Redlands Conservancy
How to help