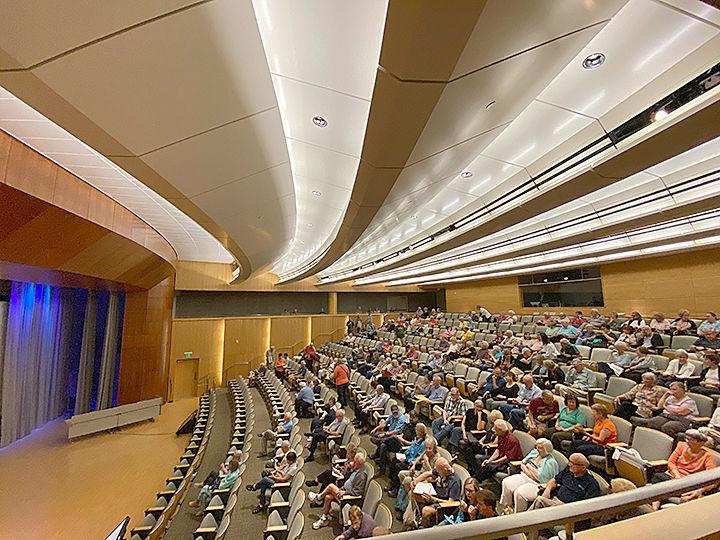 Technology is used for nearly every aspect of life, and now it is being used to aid search and rescue teams at Yosemite National Park.
During the Redlands Forum on Wednesday, Oct. 23, Paul Doherty, program manager for the National Alliance for Public Safety GIS Foundation, explained how geospatial maps aid rescue missions.
"Search and rescue is one of the most selfless acts of human virtue and is an inherently spatial problem to solve, a fundamental geographic puzzle," according to Doherty.
So what does GIS have to do with saving people?
GIS is defined as a geographic information system designed to capture, store, manipulate, analyze, manage and present all types of geographical data.
Doherty describes GIS in a more simple phrase, information that can be seen on a map and used to make decisions.
In 2008, Doherty assisted search and rescue teams to find a man who was missing in Yosemite National Park from June 9 through 11.
More than 100 volunteers arrived at the park to help search. Doherty, the only GIS specialist, produced two briefing maps, two incident action plan maps, two search progression maps, 40 assignment maps and downloaded more than 100 GPS tracks.
GIS maps are more interactive and useful than regular paper maps because it allows people to see and follow information that normally wouldn't be known.
Doherty explained that rescue teams can use GIS to better understand where a missing person is more likely to be.
One of the maps Doherty showed depicted a subject's theoretical maximum travel distance, which narrowed down the search area.
The map also had points showing where the subject was last seen, road blocks, trails and trailheads, confinement patrol units and points where each rescue team would enter.
GIS is also useful in creating incident maps. Doherty told the audience how he took incident reports of search and rescues throughout the years in Yosemite and created a map based on greatest incident probability.
Until 2018, the National Park Service did not collect spatially explicit information on rescue locations, according to Doherty.
These maps of probability use historic data and terrain to aid search planners. GIS can be used to create maps of probable landing areas for helicopters based on terrain, vegetation and aerial hazards.
When Hurricane Harvey hit Houston in August 2017, a GIS crowdsourcing map was set up so that people could take pictures of what they saw and upload them to the digital map.
This was also done with Hurricane Florence in September 2018.
The crowdsourcing map was used to help identify damaged structures and helped teams get ahead in damage assessment.
What is the future of GIS and rescue?
Now wildland fire, law enforcement, EMS and emergency management teams are incorporating GIS maps into their plans and techniques.
Upcoming forums
All the Redlands Forums are free and last from 5:30 to 6:30 p.m. at the Esri conference center, 380 New York, Redlands. They are sponsored by Esri and the University of Redlands Town & Gown.