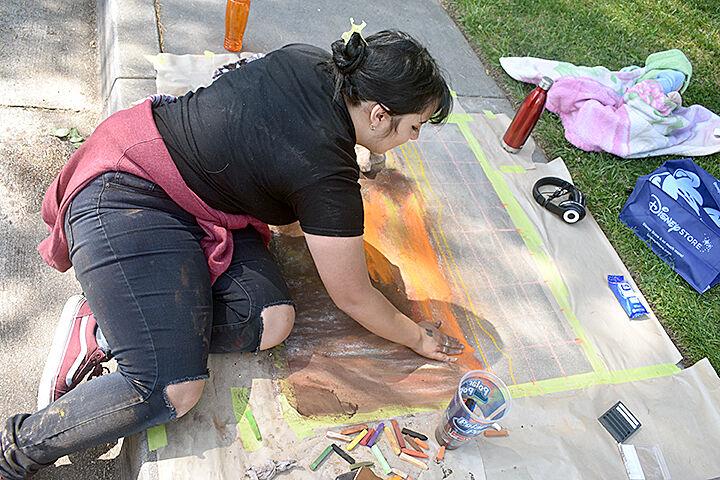 The Redlands Festival of Arts will be a new virtual experience this year in lieu of its traditional in-person show. The online festival will debut Memorial Day weekend, Friday and Saturday, May 29 and 30, with a return to a live show in May 2022.
The new Redlands Festival of Arts Virtual Experience will showcase the works of dozens of talented artists on its website. In addition to the Artist Showcase, plans also include other unique experiences designed to entertain art collectors and the whole family.
"We think that our new Redlands Festival of Arts Virtual Experience is the perfect solution to continuing our mission," said Shirley Harry, festival chairwoman. "We'll be bringing incredible art to the attention of collectors while at the same time raising funds to support after-school student arts programs. This seems particularly important as students return to the classroom."
According to Lynn Whitmer, president of the festival board, "The new Redlands Festival of Arts Virtual Experience is a logical extension to what we've been doing for nearly a decade. Now the best of the festival will be available 365 days a year in an online environment. This effort will support our festival artists while presenting collectors with a revolving gallery of new artwork to decorate their homes or purchase gifts for their family and friends."
Whitmer added, "That old saying, 'the show must go on,' is especially appropriate at this time.  Our hardworking board members are committed to the festival and its support of our young student artists. We're reaching out to longtime sponsors and exploring a number of other fun, creative ways to connect everyone through art over the next year.
Watch for more announcements on Facebook (RedlandsFestivalArts on Facebook)."
During their meeting, board members also confirmed their commitment to returning to a live, in-person event format in 2022. The festival was founded in 2013 by Shirley Harry and Jerry Bean and was presented annually through 2019 on Memorial Day weekend. In 2020, the show was canceled because of the COVID-19 pandemic.
For more information visit: redlandsfestivalarts.com.