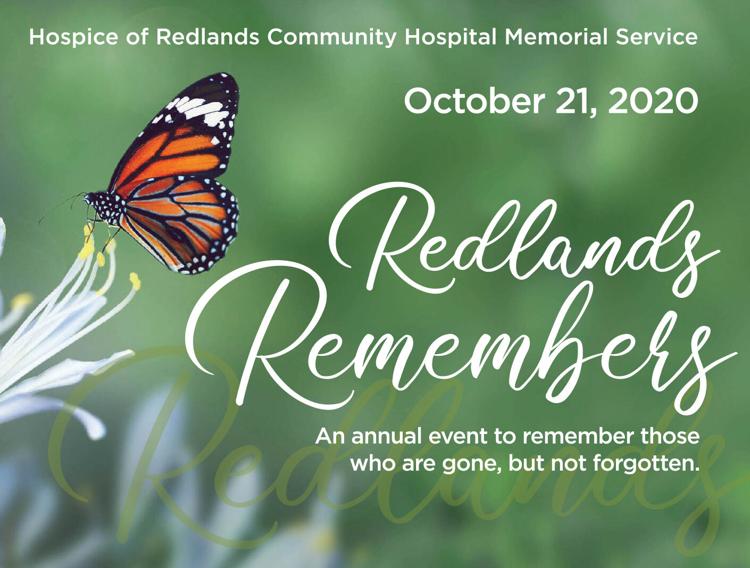 Redlands Community Hospital will host a"Redlands Remembers" virtual memorial service from 2 to 4 p.m. Wednesday, Oct. 21, via Zoom.   
"Losing a loved one is always painful, but the pandemic has brought many new challenges that can make grieving feel unbearable," said Dr. Regan Douty,  hospice medical director at Redlands Community Hospital.  "Our bereavement team works with families during and after the hospice experience to provide emotional support and comfort."  
The "Redlands Remembers" event is free and open to the public.  To receive the Zoom event information, call Redlands Community Hospital Hospice Services at (909) 335-5643.