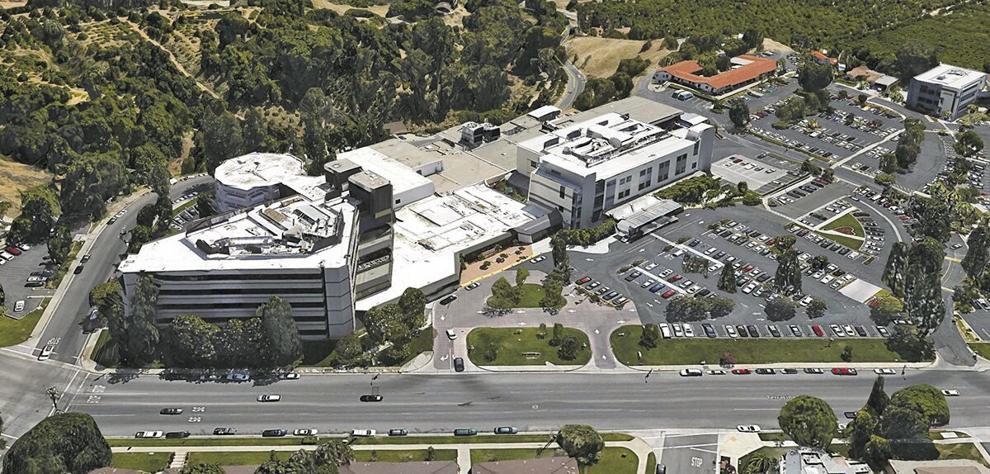 Jim R. Holmes, president and CEO for Redlands Community Hospital, said the Behavior Health Inpatient Adult Unit has been "A labor of love for the hospital over the years."
The unit is closing. Holmes saying the facility was not sustainable financially.
The Behavior Health Inpatient Adult Unit at Redlands Community Hospital began services in the mid 1980s. It is known by the government as a "distinct part unit," which is defined as a medicare-certified distinct area for psychiatric or rehabilitation services within an acute care hospital, according to a law insider dictionary.
The program provides inpatient and outpatient care for conditions such as depression, anxiety, bipolar and more mental health crises. The facility will permanently close on Wednesday, Feb. 1.
A public notice detailed the results for the closure including 18 locked adult behavioral health beds being eliminated and twenty-seven staff will also be affected by this. All inpatient behavioral health services will be eliminated. The outpatient services will continue.
Other behavioral health service providers include Loma Linda Medical Center with 87 beds, Arrowhead Regional Medical Center with 90 beds and the Community Hospital of San Bernardino with 99 beds.
The hospital had to do an evaluation to determine if it could continue supporting this unit. Redlands Community Hospital has an annual budget of $350 million.
"A couple hundred patients a year were treated," said Holmes.
The number of patients seeking care is down, according to Holmes, since the news of the behavior unit closing. He added that his clinicians and staff are making other arrangements and will continue to do so for incoming patients as their closing draws near.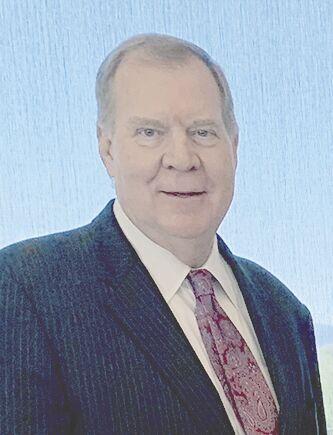 "We will always see them, assess them and medically clear them on the physical side," and added that for mental health care an assessment would also be taken followed by discussion and assistance to help them to find the care they need.
Of the 27 staff members from the Behavior Health Inpatient Adult Unit, Holmes said options were presented to them. Redlands Community Hospital is making efforts to get several staff to the outpatient unit for different positions such as assessor or behavior medicine assessors. RCH is unable to place will be given severance based on how many years they have been employed at the hospital. Some have left for other jobs. Holmes had a long list of problems that the healthcare industry faces.
"The pandemic has turned the whole world upside-down," he said.
The hospital is one of many industries facing critical conditions sustained through the three pandemic years. Areas of struggle include the demand for increased salaries caused by inflation in the economy and supply issues within every aspect of hospital care.
Holmes said his physicians and staff have known isolation as it is standard from previous viruses. The pandemic however, had risks and instilled fear in many people and understandably, Holmes said, "over a third of employees resigned over a three-year period."
Redlands Community Hospital employs 1,700 people. About 300 physicians work at RCH, a number that has fluctuated significantly now post-pandemic. The hospital is slowly bringing back its volunteer program with 40 or 50 volunteers.
Taking all precautions for safety, RCH is cautious about bringing volunteers back. It requires that they are fully vaccinated for their own and the safety of patients.
The inpatient unit is used to get a patient facing a crisis out of their crisis situations.
The patient are brought in and assessed before being recommended for either inpatient or outpatient care.
The facility at Redlands Community Hospital is not a residential inpatient facility for long-term care. A critical patient would be treated as an inpatient for an average of five days.
For continued outpatient care, a building on the hospital campus will treat 10 to 20 outpatients at a time. The outpatient unit will provide van services that go out and pick up patients and also, lunch will be provided for outpatients receiving care from behavior health programs.
The patients that receive help from the RCH Behavior Health department are very sick, according to Holmes.
The patients can struggle from any number of things such as coping with life events and can have trouble interacting with others.
"Patients are members of society who take a long time working with therapists in order to return back to society," said Holmes.
Redlands Community Hospital
History: According to "A Century of Healthcare, The History of Redlands Community Hospital," the first Redlands hospital was opened in a remodeled house on Vine Street in 1903.
The second one was founded in 1904 on Nordina Street as a sanitarium for tuberculosis in the rapidly expanding city of Redlands.
When a larger hospital facility was needed, Dr. Gayle Moseley set the plan in motion to build a first-class non-profit and self-supporting hospital for the community. The hospital at at 350 Terracina Blvd. was entirely funded by Redlands citizens. The Redlands Community Hospital at 350 Terracina Blvd. opened in 1929.
E.M. Cope, a Redlands businessman, donated the 17 acres of land that the community hospital is built on.
Resources provided the hospital
Nurses, recreational therapists and physical therapists.
Marriage and family therapists, social workers, psychiatrists, an array of psychologists, overall offering a multidisciplinary team.
Hospital centers: Surgery, maternity, a stroke program, a cancer treatment program, cardiological care, physical and behavioral therapy, an orthopedics institute and more.
Expansion: The Redlands Community Hospital has seen continued expansion in recent years such as the new emergency department, which was renovated in 2019 and sees 170 visits a day. Before that, the maternal, child and surgery expansion building were renovated in 2007.
Service area: The not-for-profit hospital's mission is to provide care an area from San Bernardino to Loma Linda, as well as Banning and Beaumont.