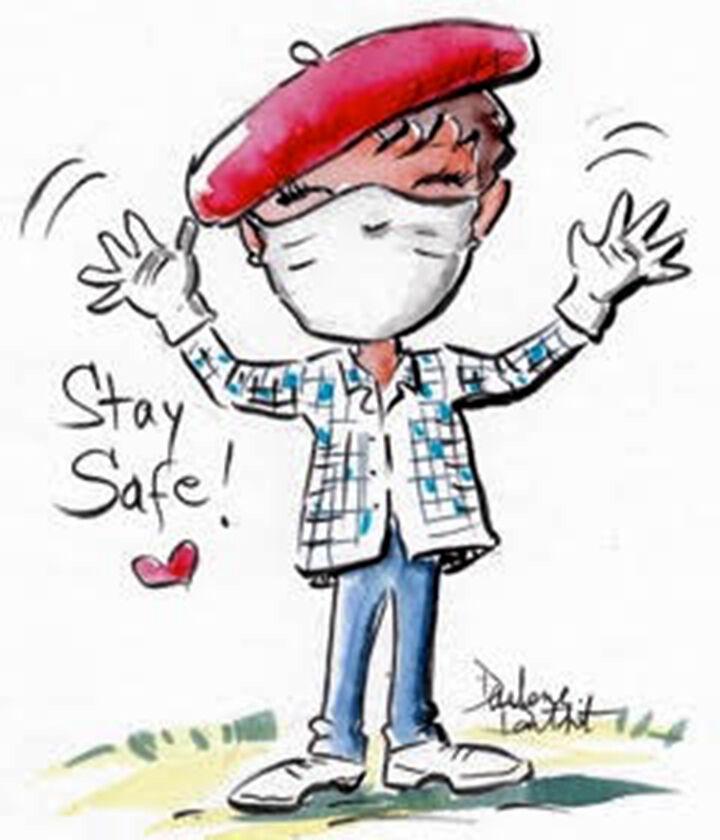 ­On Saturday, Sept. 19, Redlands Art Association will welcome cartoonist and artist Darlene Douthit and jewelry artist Bea Jay Gatson Baldwin for its featured artists show.
Douthit has worked as a professional illustrator and cartoonist since 1978. She made portraits earlier in her career while working as a waitress to make ends meet. The past 30 years she has been teaching at Redlands Art Association and the Riverside Art Museum. She has taught at California State University, San Bernardino, for four years.
"From the moment I could pick up a pencil, from the very start," was how she described knowing she wanted be an artist. "I had an uncle I would give drawing lessons to when I was 7 or 8. I knew I loved to teach, too, and I always felt that was what I was supposed to do."
Not only did she know, but as a 10-year-old she sent her résumé to Disneyland and got a response back, "Would you come and see us when you are older? You have a lot of promise, but you are a little too young to work for Disney," Douthit laughed.
She learned at that time that women were only allowed to do inking but no actual illustrations. Her passion was to make her own original work and she continued in that direction.
In her teens, she lived in Santa Rosa and met Charles Schulz of Peanuts fame, bringing along her portfolio.
"He said he really liked my work, and he encouraged me to go on," she said.
Douthit later attended his mail-order school program for cartooning. Her formal art education was obtained at San Bernardino Valley College, the University of Redlands and Scottsdale Artist School.
She describes her biggest joy as, "actually teaching and seeing young students find out they can draw, when they think they can't. And the same thing with adults. They are afraid to jump into a complicated class and when I show them how easy it is to do cartooning for fun, it takes the pressure off."
Her favorite is drawing animals and cartooning people by drawing caricatures. Through her website and online Etsy store, she draws both pet and person caricatures. One of her joys has been following her customers as their lives evolve and they add new family members and pets when she's created new artwork for them over the span of multiple years.
When describing her style, she says; "It's flattering. I tell my customers, I don't do that gross exaggeration that some cartoonists do. I like to take whatever is special about a person and then exaggerate that. And that is how I do my people and animals. A cartoon should get your personality and your best look."
Her work has been displayed in magazines, at numerous art shows and she has done commissioned work.
One such job was to design a coloring book, T-shirt and pamphlet for Barstow Community Hospital where the children ave ideas for the content. Another time she made a calendar for the American Heart Association.
Douthit has been a member of Redlands Art Association for 23 years. She recently won first prize at the Loma Linda Art Association Show, just one of her many awards.
Darlene Douthit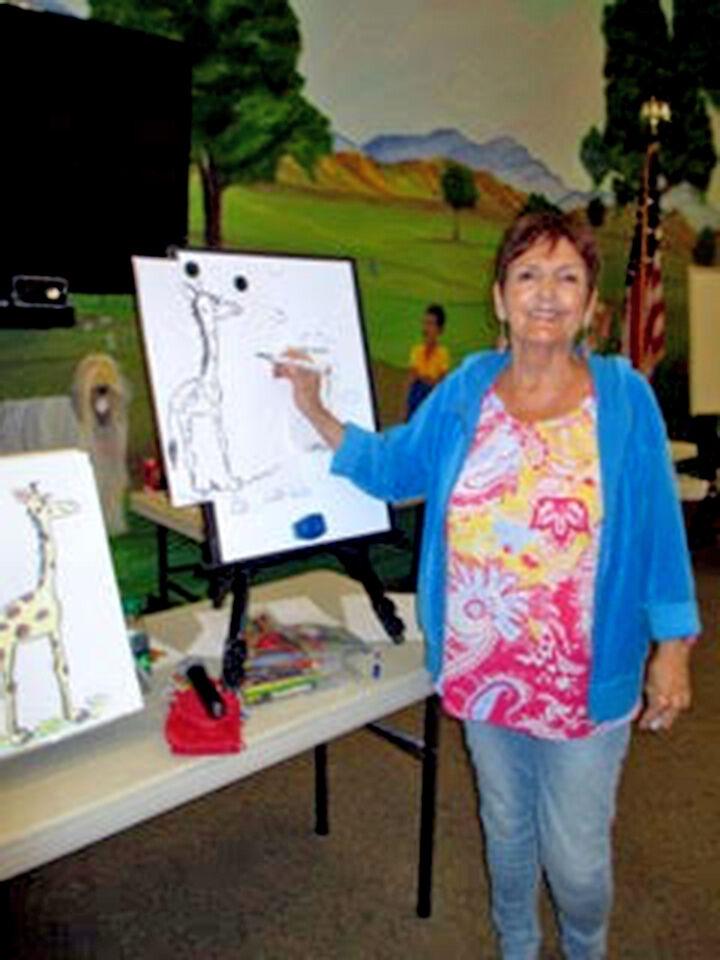 You can find her artwork at Redlands Art Association and online at darleneartstudio.com
Etsy link: etsy.com/shop/DarleneDouthitArt
Redlands Art Association: 215 E State St, Redlands
RAA website: redlands-art.org
Hours: 10 a.m. to 3 p.m. Closed Sundays.
Classes: Redlands Art Association offers virtual online classes, contact them for more information.
This months exhibits: The show featuring Darlene Douthit and Bea Jay Gatson Baldwin will run from Sept. 19 to Oct. 9.
Open House reception: 1 to 5 p.m. Saturday, Sept. 19.