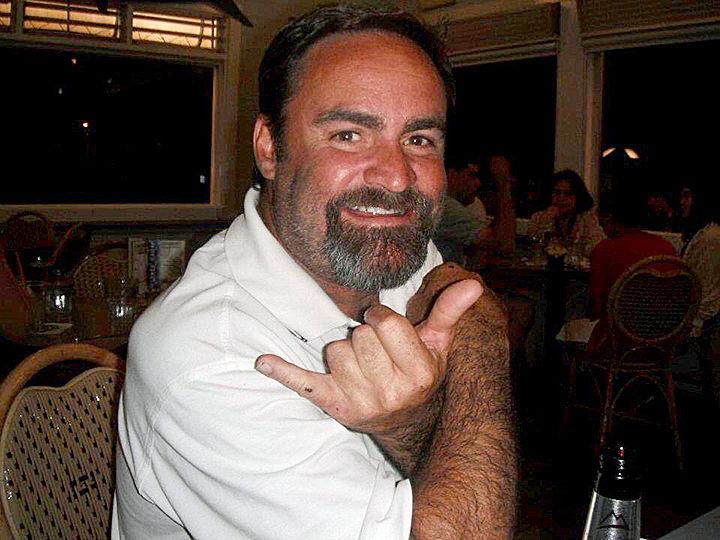 Griffith Paul Gerrard, a lifelong Redlands resident who worked in his family's namesake store, died on Feb. 5, 2020. He was 52.
Born on April 12, 1967, at Redlands Community Hospital, he worked at Gerrards as a box boy, cashier, meat cutter, produce, stocked shelves, but the job he enjoyed most was running the deli counter, where every day he interacted with the public and loved when the customers appreciated his cooking.
When the operation of the store changed, he started working for a pool contractor, building swimming pools, doing plumbing, electrical, landscape and whatever needed to be done. He became a jack of all trades, doing pool service, repairs, became quite adept at programming new filters, cleaners, lighting and remodeling older pools.
Gerrard was alumnus of both California Polytechnic University and University of Redlands. He recently decided to go back to school to become a drug and alcohol counselor and had been accepted to Southern New Hampshire University master's program.
He was a member of the Redlands Optimist Club. He was an avid sports fan, competing in Little League baseball and won opportunity to act as a bat boy for the Anaheim Angels. He also enjoyed tennis, golf and particularly surfing.
Gerrard is survived by his mother, Linda Gerrard; step dad Jim Smith; father Jim Gerrard; sister Kimberly Gerrard; nephew Owen Griffith Gerrard; aunts and uncles Gail Gerrard Rice, Bruce and Elenore Douglas, Brian and Judy Lay, Richard and Glenda Price; and many cousins.
In lieu of flowers, the family suggests donations to Redlands Optimist (www.redlandsoptimistclub.org) or Hope for Paws (www.hopeforpaws.org) in his name. At a private ceremony, the family will scatter Griff and his dog Diego on the Pacific Ocean.