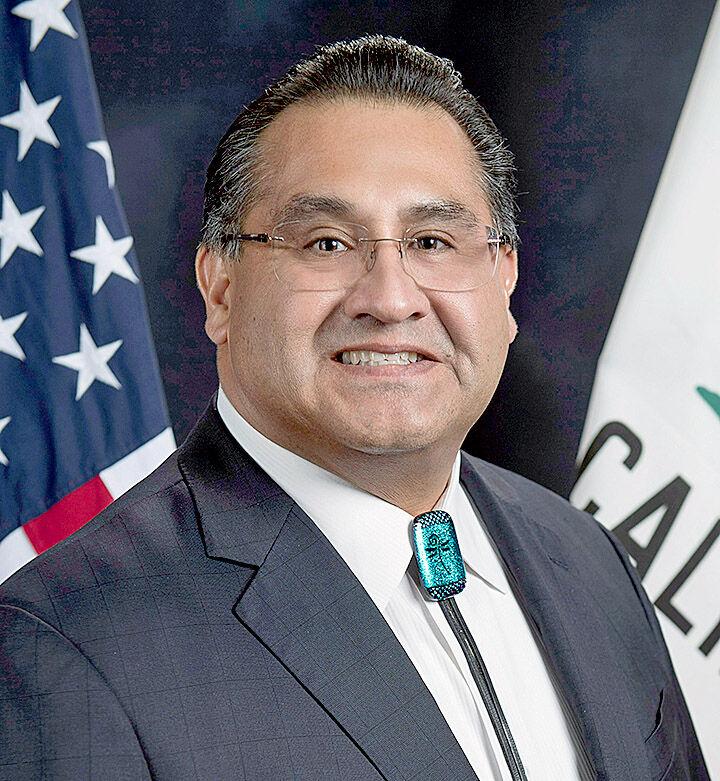 Assemblyman James C. Ramos and tribal chairpersons have urged passage of AB 338, a bill replacing the sculpture of California mission system founder Junipero Serra on the grounds of the state Capitol with a monument honoring Sacramento-area tribes. The Serra statue was removed after being toppled in July 2020.
"We do not condone vandalism, but removal of the Serra sculpture is an opportunity for California Native Americans to share their history about the impact of the mission period on them and to honor the tribes that have resided in California's capital region long before the missionaries and explorers came onto this land," said Ramos, a Democrat from Highland.
"Most Californians have a romanticized image of the mission period, and don't realize that for the state's Native Americans it was a period of forced assimilation and servitude, family separation, starvation and other abuses. That part of the mission era was not discussed or acknowledged when the Serra statue was placed in Capitol Park in 1967 or in the years since while it has been maintained by California taxpayers, including its First People."
Jesus Tarango, chairman of Wilton Rancheria, whose tribe is among those sponsoring AB 338 said, "A statue of Junipero Serra on Capitol grounds represents a double injury. The Miwok and Nisenan people have lived in this region since time immemorial before the hostile takeover of Native lands by settlers, land barons and gold miners who established Sacramento and the State Capitol.
"The statue of a figure that represents the Mission period — another earlier time of genocide, slavery and other degradations imposed upon California Indians — strikes twice at our history. We have yet to see a full telling of what it took to build the State Capitol and who paid that cost. This bill will begin to tell that history for us and for future generations."
Joining Ramos at the news event were tribal sponsors of the measure: Tarango, Sara Dutschke, chairwoman, Ione Band of Miwok Indians and Lloyd Mathiesen, chairman, Chicken Ranch Rancheria of Mewuk Indians and supporter Michael Hunter, chairman, Central California Tribal Chairpersons Association. Additional AB 338 sponsors are the Buena Vista Rancheria of Me-Wuk Indians, Shingle Springs Band of Miwok Indians and the Tuolumne Band of Me-Wuk Indians. Tarango, Dutschke and Mathiesen also serve on the association's executive board.
AB 338 proposal and statue background
AB 338 would: 
Remove the statutory requirement that a monument to Junipero Serra be erected and maintained on the state Capitol grounds. 
Require a monument to be created with the input of Sacramento-area tribal nations replace the statue. 
The monument to Junipero Serra has stood on the Capitol Grounds since April 1967, following legislative action: 
SB 1605 (McAteer & Rodda, Ch. 1944, Statutes of 1963) authorized development of a statue of Junipero Serra, devoting $30,000 from the General Fund on the condition that matching funds be put up from private sources. 
AB 1124 (Marks and Knox, Ch. 370, Statutes of 1965) renewed the 1963 legislation and allowed for development of the statue. Following this law, funds were authorized and the statue was placed in its former location.
AB 338 principal co-authors are Assemblymembers Kevin McCarty (D-Sacramento), Devon Mathis (R-Visalia) and state Senator Bob Hertzberg (D-Van Nuys). Other legislative co-authors include Assemblymembers Joaquin Arambula (D-Fresno), Wendy Carrillo (D-Los Angeles), Jim Cooper (D-Elk Grove), Christina Garcia (D-Bell Gardens), Eduardo Garcia (D-Coachella), Lorena Gonzalez (D-San Diego), Alex Lee (D-San José), José Medina (D-Riverside), Luz Rivas (D-Arleta), Robert Rivas (D-Hollister), Freddie Rodriguez (D-Pomona), Blanca Rubio (D- Baldwin Park), Phil Ting (D-San Francisco) and Senators Ben Allen (D-Santa Monica) and  Monique Limon (D-Santa Barbara).
The state Senate will vote on AB 338 when it returns from the legislative recess on Monday, Aug. 16.