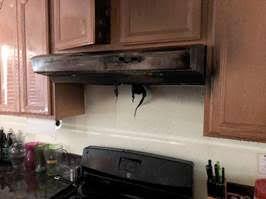 The Redlands Fire Department responded to structure fire in the 1200 block of Tribune Street Tuesday afternoon, April 21. No injuries were reported.
Upon arrival shortly after 5 p.m., firefighters found an extinguished fire in a two-story multifamily unit. The fire started in the kitchen and was contained to the room of origin through activation of a fire sprinkler.
Firefighters assisted the homeowner in changing the sprinkler head to keep the system active and with salvage operations to limit the water damage. Fire crews remained on scene for approximately one hour.
Damage was estimated at $10,000. The cause of the fire is under investigation.
Redlands Fire Department press releases and other information are available on the Redlands Fire Department Facebook page at www.facebook.com/redlandsfiredepartment or on the city's website at https://www.cityofredlands.org/fire-department.