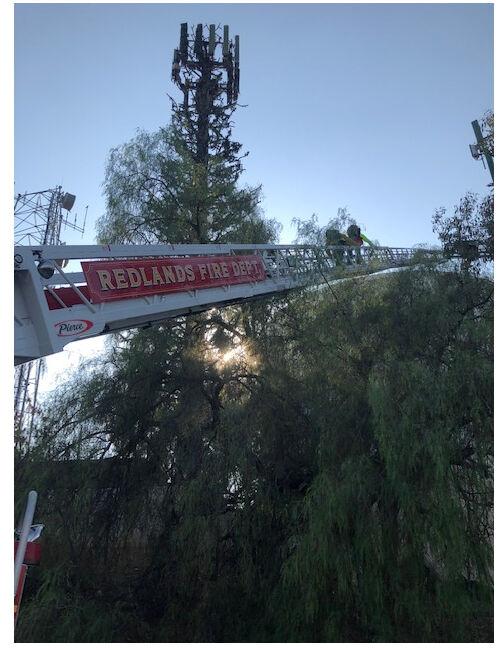 Redlands firefighters rescued two cell tower workers stuck in an elevated boom truck approximately 65 feet above the ground Wednesday afternoon. No injuries were reported.
The Redlands Fire Department responded to the area of Helen Court and Bruder Lane at approximately 4:30 p.m. Wednesday, Sept. 8. The victims were found on an elevated platform. Due to a mechanical issue the boom truck became inoperable and unable to lower the workers.
Redlands firefighters used the department's aerial ladder truck to reach the stranded workers. The workers were able to climb down the ladder with the assistance of Redlands firefighters. Both workers were escorted to the ground without incident or injury.