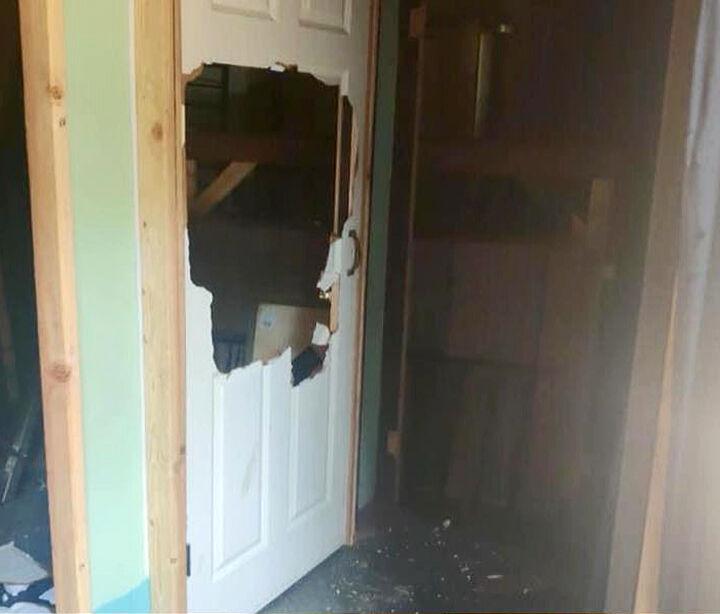 Vandals destroyed Redlands Theatre Festival sets after opening night sometime late Friday evening or early Saturday morning. The festival just opened its 50th season after a two-year hiatus due to COVID-19. The vandals destroyed key aspects of the sets forcing them to cancel Saturday night's show. After rallying, the repertory theater company was able to hold the Sunday night performance, but there are remaining security concerns, said artistic director Shannon Galuszka.
A Go Fund Me fundraiser was set up to help cover the cost of the damages. In three days, the Go Fund Me has raised more than $19,000 of the $25,000 goal.
The Redlands Police Department is investigating the vandalism and will provide a tracker that notifies the police if it senses movement. The city has a security camera at the entrance to the theater which has speaker capabilities. The security camera is about 15 years old. The department is replacing the cameras. The footage from the current camera is too pixelated to be able to identify the vandals.
Galuszka expressed her gratitude to Redlands police for its response to the vandalism and the efforts to help better secure the stage.
Still, Galuszka said security concerns go beyond the devastating vandalism that happened last weekend.
"People throw oranges, they throw rocks, they throw in eggs. Oh my god. They've thrown fireworks at us on the stage while we're performing," said Galuszka.
Galuszka is the daughter of Redlands Theatre Festival's founder Cliff Cabanilla. Cabanilla started the Redlands Theatre Festival as an extension of the Crafton Hills College theater program. Cabanilla came across Prospect Park and thought it would be a good place for an outdoor amphitheater.
For several years, Cabanilla and his students worked to terrace the hill at the park to turn it into a seating area for folding chairs and they worked on a stage. Eventually, the city of Redlands received a grant for the Parks Department. A parks commissioner named Jim McKenzie approached Cabanilla about building out the theater. The theater was designed to be hidden away in the park. It has been in use since 1981.
The festival is one of the only operating rotating repertory theater companies in Southern California. Galuszka expressed concerns that they may no longer be able to operate as they do if they continue to experience security issues.
"I just don't feel safe here and I've never said that before," said Galuszka.
Galuszka is looking into security options such as fencing, festival-owned security cameras and 24-hour surveillance during the theater company's four-month season.
She said several security companies have reached out about installing more security cameras. The problem with cameras, she said, is that they won't do much to prevent damage to the set.
"We don't want to rip out the bamboo, the bamboo protects us and keeps the sound in," said Galuszka.