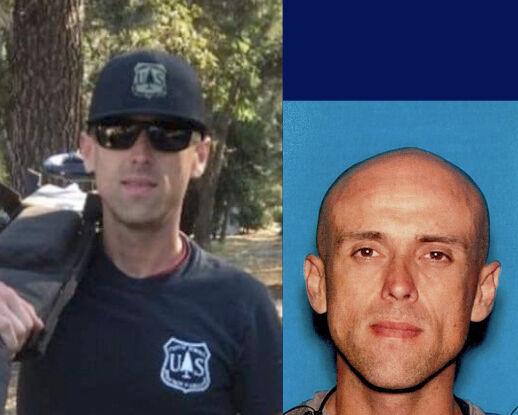 Through investigation, sheriff's deputies have learned that on Sunday, Sept. 20, Carlos Alexander Baltazar may have been picked up near his vehicle on Highway 18 and Delta Avenue by someone driving a Subaru, said a press release sent Monday afternoon.
Baltazar, a U.S. Forest Service Hot Shot firefighter, has been missing for more than a week.
The California Highway Patrol Baltazar's vehicle on Highway 18 and Delta Avenue, southwest of Crestline.  His family reported him missing on Thursday, Sept. 24th.  He is described as a 35-year-old Hispanic male, 5-feet-9 inches, 175 pounds and is bald with brown eyes, said a press release from the San Bernardino County Sheriff's Department.
Aviation, a K9 and a ground search was conducted after the report. His backpack was found 75 yards away from where his vehicle was located.
K9s continued to track Carlos' scent but the scent was eventually lost. The search is continuing with deputies and bloodhounds. He was not in the area of the El Dorado Fire.
Another search was conducted Sunday involving Search and Rescue volunteers, deputies, Sheriff's Aviation and, four K-9 units.
Anyone with information regarding his whereabouts is asked to contact sheriff's dispatch at (760) 956-5001.