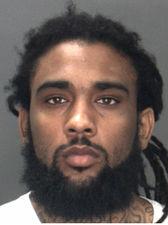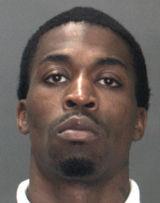 Two 27-year-old men out on active parole for multiple felonies were arrested on charges of pimping and pandering on Tuesday, Aug. 13, in Ontario, according to the San Bernardino County Human Trafficking Task Force.
At 11:30 a.m. Ontario police pulled over a 2013 Dodge Charger in the 3400 block of Shelby Street for a vehicle code violation and found Angelo Wells of Sacramento and Daunte Thurston of Elk Grove, California. Both are 27.
They were on parole after serving time for carjacking, assault with a firearm, burglary and robbery. Task Force investigators also noticed two adult females in the backseat of the vehicle, one carrying several thousand dollars in U.S. currency. Both women are from Sacramento, one 26 and one 24. Their names were not disclosed.
"Officers discovered Wells and Thurston were staying at a nearby hotel and conducted a search of their room as well," the release said. "During the search of the hotel room, evidence consistent with prostitution was located."
Both of the females were actively working as prostitutes on behalf of Wells and Thurston, who were booked into the West Valley Detention Center in Rancho Cucamonga for violation of parole and felony violations of pimping and pandering. Both have court dates on Monday, Aug. 26, in Rancho Cucamonga Superior Court.  Bail for Wells is set at $500,000.  Thurston is being held without bail pending a hearing on his parole violation. 
The San Bernardino County Human Trafficking Task Force is composed of investigators from the San Bernardino County Sheriff's Department, San Bernardino County district attorney's office, Ontario Police Department, Redlands Police Department, California State Parole, Office of Homeland Security and the RBI.
This investigation is ongoing. Investigators are releasing the suspects' booking photographs, because they believe there are other unidentified victims related to this case. Anyone with information related to this investigation, please contact the San Bernardino County Human Trafficking Task Force at (909)387-8400. Anyone wishing to remain anonymous may contact We-Tip at 1-888-78-CRIME or you may leave information on the WE-Tip Hotline at wetip.com.