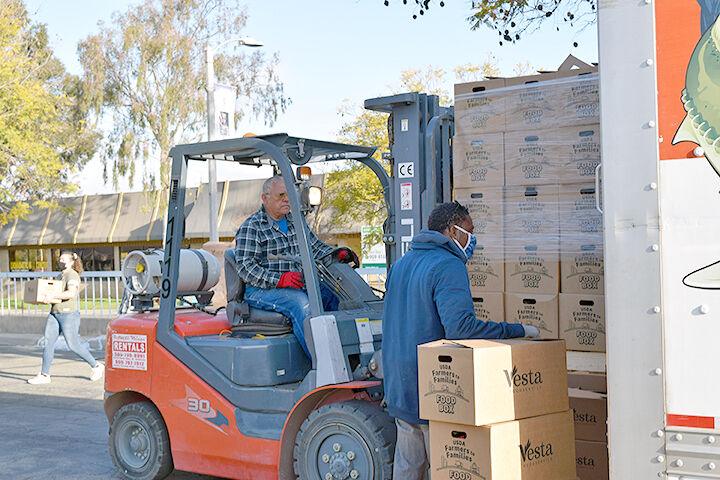 The Blessing Center has given away over $45 million worth of food since the beginning of the pandemic.
Formed in 1986 by Craig Turley, the Blessing Center is an organization that focuses on helping people in need within Redlands and the Inland Empire. Last year, Turley and the Blessing Center formed the Inland Valley COVID-19 Resourcing Collaborative and has been a lead distribution agency in the U.S. Department of Agriculture's (USDA) Farmers to Families Food Box Program.
On Thursday, March 25, the collaborative held its weekly food box distribution to its local agencies from the Redlands Mall parking lot with help from missionaries from the Church of Jesus Christ of Latter-day Saints.
Turley said they have handed out 950,000 food boxes since May 2020.
"Most of the product gets distributed in Redlands, but we do distribute along the Interstate 10 corridor in cities like Fontana and Banning. We distribute product to 500 agencies who then distribute the boxes to the people they serve."
Turley said some of these agencies are school districts, public health departments and food banks and pantries.
"Today, we will distribute about 2,400 boxes, which will feed about 10,000 people," he said. "The food in the boxes serves a family of four or five for a week. Inside a box is 3 pounds of potatoes, 3 pounds of onions, 1 pound of yogurt, oranges, hot dogs, a gallon of milk, cheese and meat."
Turley said this round of the Farmers to Families Program ends April 29, but he predicts the USDA will re-fund it at least until the end of the year.
"The Inland Valley region has a high population of impoverished families, 22.2%," said Turley. "Due to the state's shutdown, the need for the food box program has become a crucial source of reliable and nutritionally sound food supply for food-insecure families."
Turley said in addition to food distribution, The Blessing Center also focuses on transitional housing for homeless children and mothers.
"Redlands has 3,000 sheltered homeless, which means they are living in cars, motels, couch surfing or camping," he said. "Luckily, there are no unsheltered children in Redlands."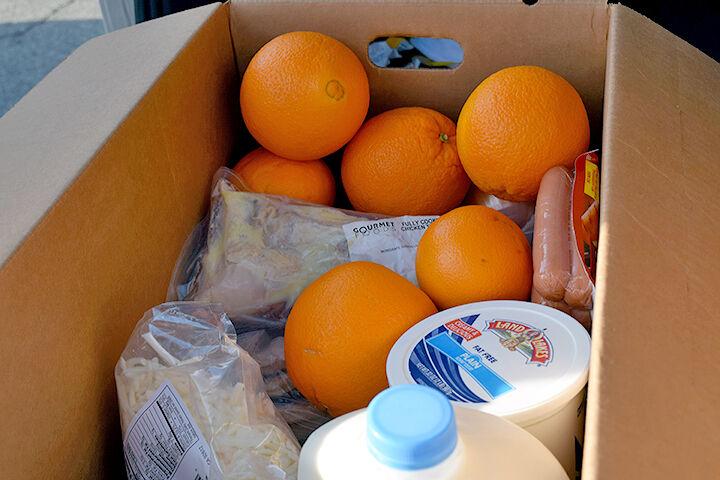 San Bernardino County could move into the Moderate (orange) Tier next week if it holds recen…
A vaccination clinic for under-served communities was held at Citrus Valley High School on T…