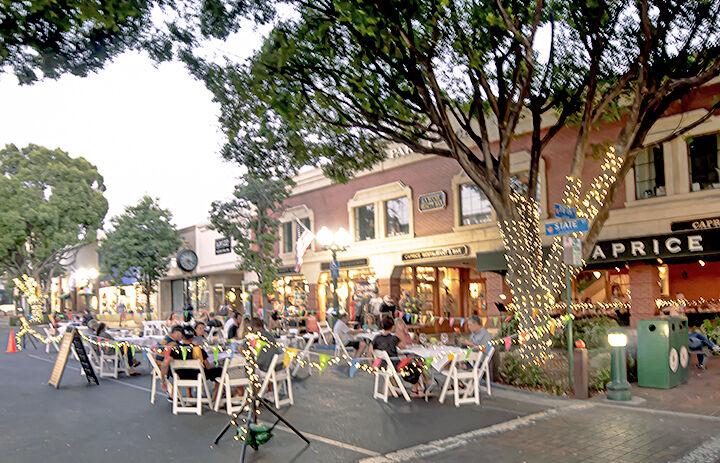 Gov. Gavin Newsom issued a statewide limited stay-at-home order for 41 counties in the Widespread tier on Saturday, Nov. 21 — including San Bernardino and Riverside counties.
The order prohibits non-essential activities conducted outside the home with members of other households between 10 p.m. and 5 a.m. until Monday, Dec. 21.
"This order will reduce opportunities for disease transmission by decreasing the number of hours individuals are in the community and mixing with people outside of their household," said Erica Pan, state health officer. "Every intervention to decrease mixing of households is critical during this unparalleled increase in case rate rise of about 50% during the first week in November."
San Bernardino County said it would address complaints about violations on a case-by-case basis through an education and engagement approach.
On Thursday, Nov. 19, California Health and Human Services Secretary Mark Ghaly said the state is seeing lower transmission rates, but cases are still surging. Ghaly said the state recorded a 5.6% seven-day positivity rate and 5% 14-day positivity rate.
"From Nov. 5 to 19, there was a 52% positivity rate increase," said Ghaly. "Hospitalizations increased by 63.6% over 14 days. As of Nov. 19, there are 4,523 COVID-19 inpatients across the state."
Ghaly said there is no single culprit for the rise in cases but listed colder weather, more people mixing, more openings and increased travel as factors.
On Saturday, Nov. 21, the county surpassed 1 million total tests, recording a positivity rate of 8.5%. The county recorded 85,176 total cases, 75,158 recoveries and 1,129 total deaths as of Monday, Nov. 23.
Redlands is ninth in total cases in the county with 2,573. However, the city is fourth behind San Bernardino, Fontana and Ontario in the total number of deaths at 100.
County officials do not have city-specific contact tracing information but are seeing a lot of community transmission, which could be due to people continuing to gather with others outside of their household. However, there is detailed county-specific contact tracing.
The weekly contact tracing report showed during the week of Nov. 15 10,161 new cases.
Over the past 30 days, 16,636 COVID-19 cases were investigated. Of those, 1,350 reported attending at least one large gathering. Family and friend gatherings made up the largest type with 57%.
Redlands Unified is still within the Widespread tier of over seven daily cases. During the week of Nov. 8, 274 new cases were recorded by people living within the district. Only four  districts within the county are out of the Widespread tier: Baker Valley Unified, Mount Baldy Joint, Silver Valley Unified and Needles Unified.
In a press release on Monday, Nov. 16, Loma Linda University Health announced it is offering a new test to detect COVID-19 or flu strains A or B in about 15 minutes.
"As the COVID-19 pandemic meets the beginning of the flu season, testing allows the ability to determine a patient's distinct medical condition and the best means of treatment," said Dan Reichert, medical director for the department of family medicine at Loma Linda University Health. "The faster we know what we're dealing with, the faster we can begin treatments, many of which work best when administered early."
Reichert said the test might be less accurate than the lab-based polymerase chain reaction tests, but it can deliver results within minutes instead of days.
As of Nov. 23, county hospitals have 495 COVID-19 patients. Of the occupied beds, 18.4% are COVID-19 patients. County ICUs have 128 COVID-19 patients. Of the occupied ICU beds, 25.8% are COVID-19 patients.
The county has 383 ventilators available and 278 in use. Of the 278, 89 are in use by COVID-19 patients.
"As of Nov. 23, we have 80 inpatients throughout our system, including our Murrieta campus," said Janelle Ringer, Loma Linda University Health senior public relations specialist. "We anticipate these numbers will continue to fluctuate, and we do expect to see an increase in hospitalizations as Inland Empire cases continue to rise."
California's limited stay-at-home order for counties within the Widespread purple tier prohi…