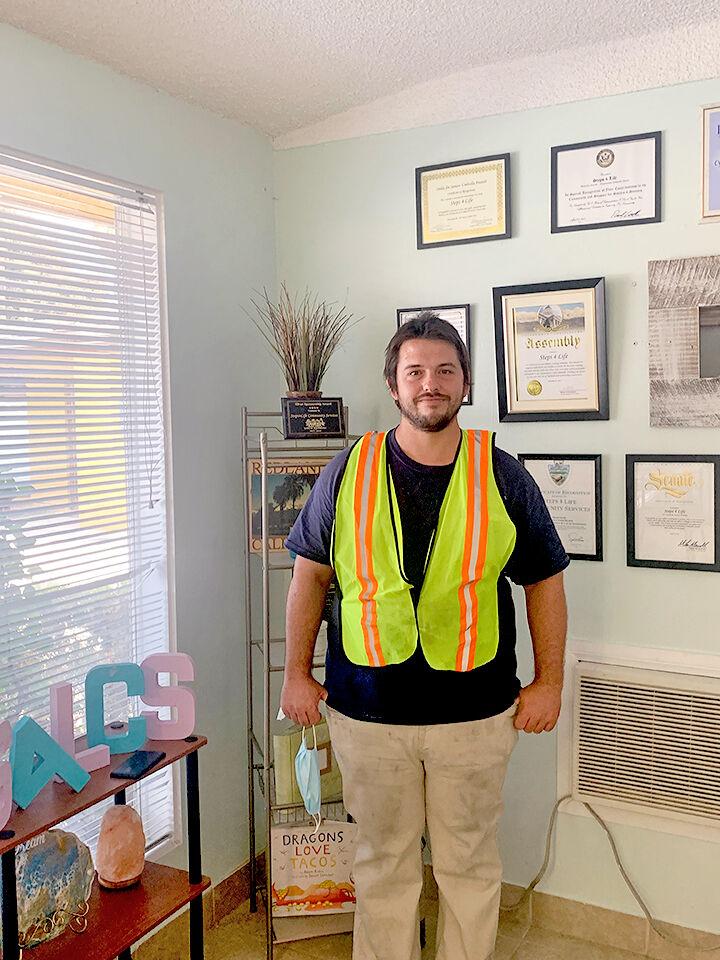 Redlands police have found a new tool to help the homeless: A place to stay.
Redlands Deputy Chief of Police Travis Martinez said police are doing what they can to help people get off the street.
"Around March, 13 homeless people were living in tents at Jennie Davis Park," said Martinez. "Case law states that we can't kick them out unless we have a place for them to go, so we started working with Steps 4 Life, a transitional housing facility. We came to an agreement with Steps 4 Life to always have three beds available that police could offer. We talked with the people living in the park, and only one person took us up on the offer."
Martinez said that issuing a camping ordinance is how the Police Department eventually removed the rest of the people from the park.
"We only have so much funding," said Martinez.
"Some of the CARES Act money we received pays for the beds, so that will take us through next year combined with grant money. It is important that the public knows where the money is going and what is being done about the city's homeless population."
A second chance
Thomas Collins was the only person living at Jennie Davis Park to agree to live by Steps 4 Life's rules and take one of the beds. He has been living at one of the program's houses since March.
"I was homeless for a year before Redlands police pointed me to Steps 4 Life," said Collins. "I have a bed, a roof over my head and a job now."
Collins works at a warehouse in the city and has a steady income to pay Steps 4 Life's program fees. He rides his bike every day to and from work.
"I think it is crazy that people say no to this," said Collins. "I want a place to call my own and a bed. Being homeless is not good. There are so many things you have to worry about."
Collins said he would collect cans to get money for food.
"I slept around the wash area in Highland before I migrated to Redlands," he said. "I was raised in Redlands and left Highland when I heard that St. Mary's Church was allowing people to shower on Mondays. Redlands Family Service also had showers."
Collins said COVID-19 made everything a lot harder.
"They closed the showers and cold weather shelters," he said. "Everything got shut down. If you get sick while you're homeless, you either deal with it or end up in the emergency room."
Collins said he hopes his success story lets people know there are second chances.
"There are places like Steps 4 Life that give people hope," he said. "If you are down on your luck and you get a second chance, you have to take it and run with it."
Steps 4 Life
Steps 4 Life founder Cynthia McGuigan said Collins' story excites her.
"We have been working with Redlands Police for about a year," said McGuigan. "The biggest problem that they were facing was there was no housing for the people they wanted to get off the street."
McGuigan said she is proud of Collins for the work he has done to turn his life around in the midst of a pandemic.
"COVID-19 made everything harder," she said. "A lot of places where we could normally help people get a job were closed and weren't hiring. Thomas started volunteering every day at Steps 4 Life. He is the happiest person to be around. He never complains. We taught him how to do office work, paint, hang curtains and eventually when places started to open again, we sent out his resume."
McGuigan said most of Steps 4 Life's residents lost their jobs due to COVID-19.
"We didn't kick anyone out," she said. "We reached out to the city, and people donated and brought supplies. It was amazing the amount of public support we received during those first few months."
McGuigan said Steps 4 Life does not turn anyone away who is willing to follow their rules.
"Everyone has different issues," she said. "A lot of the time, what you see are programs turning their back on people who don't meet certain criteria, so they get stuck."
Steps 4 Life has six houses in Redlands. People pay program fees once they get a job.
"We don't receive state or county funding, but we do have grants to help people who can't pay," said McGuigan. "We set up a budget for our men and women so they can stay up to two years until they save enough for a car and rent for an apartment."
McGuigan said working with Redlands Police has been amazing.
"We took in another man recently who had nothing, and we just got him a job. Our people work hard."
McGuigan said most of her residents find work at pallet companies and warehouses.
"We have had people hired at Pieology and Kohl's too."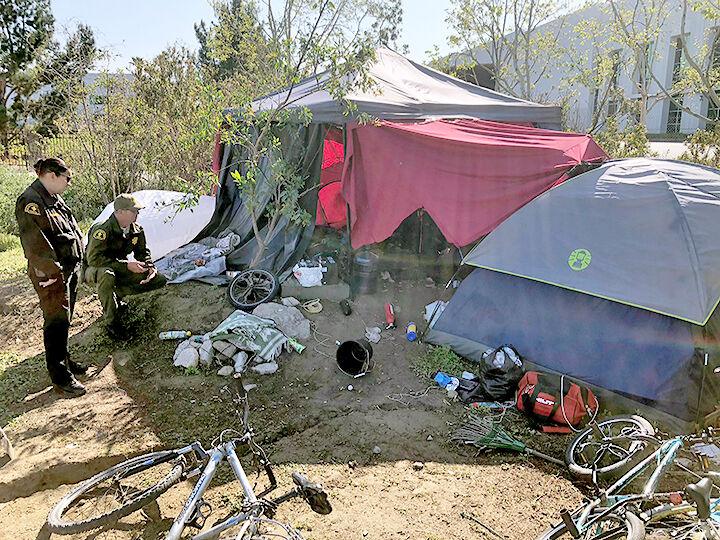 Finding H.O.P.E.
Redlands has the third-largest homeless population in the county behind San Bernardino and Victorville.
The county's homeless count and subpopulation survey was taken in January and recorded 186 homeless people living in Redlands. The survey recorded a total of 3,125 homeless people in San Bernardino County, 518 more people from 2019.
The county recognizes the growing homeless problem and has programs to help combat it. One is the San Bernardino County Sheriff Department's Homeless Outreach Proactive Enforcement (H.O.P.E.) Team.
The Sheriff's Department assembled the H.O.P.E. Team in 2014 to reduce calls for service and other resources currently required to deal with the homeless population. It is a four-man team assigned throughout the county.
On Sept. 30, the HOPE Team housed its 2,000th homeless person. The team located a family of six living in their vehicle in San Bernardino. Using donations, they immediately placed the family in a motel for the night and provided them groceries. The family was then linked to service providers to maintain a safe place to stay and connected to long-term housing.
The HOPE Team has contacted over 10,000 homeless people since its inception, providing assistance to more than 4,100.
Homelessness in Redlands
The county surveyed 95 of Redlands' homeless people and found that 74.7% were male, 23.2% were female, 1.1% were transgender and 1.1% were gender non-conforming. The largest age group was 18 to 24, and the largest ethnicity was Hispanic or Latino.
County data show the top causes of homelessness in Redlands as:
● No monthly income.
● Substance abuse, disability or disorder that seriously limits ability to live independently.
● Mental health disability or disorder that seriously limits ability to live independently.
● Physical disability that seriously limits ability to live independently.
● Domestic violence.
Redlands Deputy Chief of Police Travis Martinez said police are doing what they can to help people get off the street.
According to Martinez, the cost of cleaning up encampments varies.
"It can cost thousands of dollars," he said. "It varies. Ones in the river wash cost the city $1,000. For ones in parks, we don't spend much.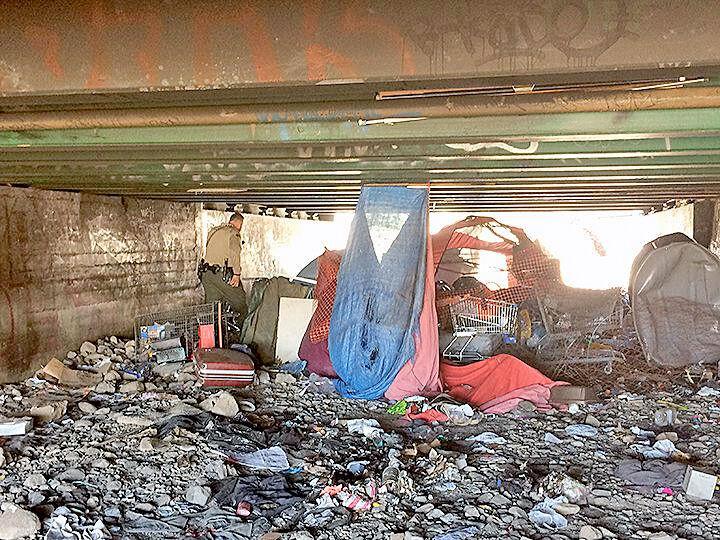 "Encampments under freeway overpasses are Caltrans' responsibility, so it doesn't cost us anything."
Martinez said the Police Department has community outreach officers whose job is to work with the homeless.
 Redlands Chief of Police Chris Catren said the community outreach officers are crucial to help alleviate the homeless problem.
"Our outreach officers are able to spend time with the homeless and build relationships," said Catren. "You can offer beds as many times as you want, but if there is no trust there, then it is a lot harder to help them."
Catren said the time officers are able to spend with the homeless is at risk if the Police Department fell under more budget cuts.
"The outreach officers work in an extra unit," said Catren.
He said 98% of their duties deal with homelessness.
"If we had to make additional budget cuts, the time they dedicate to only that assignment would have to end."
Catren said calls related to homelessness are constant.
"We don't have all the pieces of the puzzle to solve the situation entirely, but we can alleviate it by continuing to build relationships."
A path forward
Last year, Esri conducted a community survey on homelessness in Redlands.
Forty-eight percent of people surveyed believed that city government is responsible for dealing with the issue of homelessness. Sixty-two percent felt there should be laws to restrict the use of public spaces (parks and libraries) by homeless people.
When asked about housing to address and reduce homelessness, 52% believed Redlands should have more affordable housing to serve all its residents.
Only 42% believed that temporary housing is effective in reducing homelessness.
In addition to the community outreach officers and Steps 4 Life, the Family Service Association of Redlands helps with temporary housing. According to Esri, in 2018, Family Service provided emergency rental assistance to 138 families, rapid rehousing to 35 families and 1,236 beds in the form of motel vouchers.
YouthHope honored
YouthHope has been named a Nonprofit of the Year by CalNonprofits.
YouthHope case managers and volunteers' mission is to be a support system for homeless and at-risk youth so they may grow to be healthy, successful adults who exit street life.
YouthHope serves young people ages 14to 24 who are homeless, runaway or at-risk of becoming homeless.  
Redlands homeless count as of Jan. 23
Unsheltered: 141
Sheltered: 45
Ages
18 to 24: 47
25 to 39: 15
40 to 49: 8
50 to 54: 6
55 to 61: 8
62+: 11
Veterans: 8
Monthly income
None: 61
$1 to $250: 19
$251 to $500: 5
$501 to $1,000: 7
Over $1,000: 2