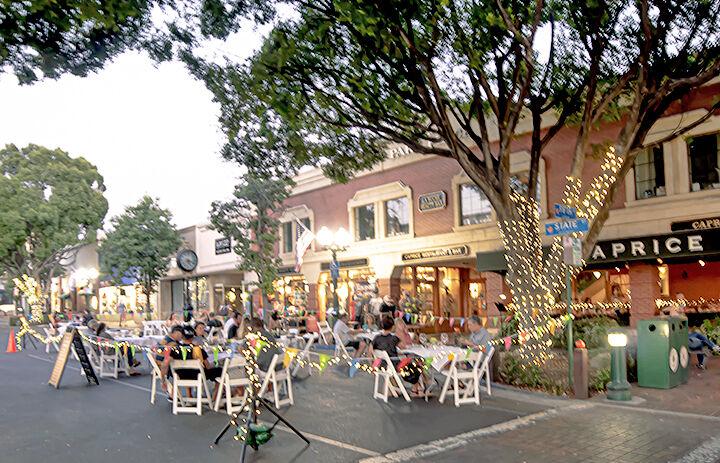 The hours for outdoor dining on State Street have been extended from 5:30 to 11 p.m. Outdoor dining will also include Sundays starting Sept. 13. Sunday hours are 10 a.m. to 4 p.m.
The al fresco experiment began in early July. Indoor dining is still not allowed under California's COVID-19 rules in counties where the virus is widespread, including San Bernardino County.
The Redlands Planning Commission unanimously approved the final parcel map for Phase 2 of the Packinghouse District on Tuesday, Sept. 8.
The map subdivides approximately 1.93 acres into two parcels at the southwest corner of Stuart Avenue and Eureka Street in the Town Center District of the Downtown Specific Plan.
According to city staff, construction is actively occurring on the site and has substantially completed the two buildings, the parking lot, as well as on-site and off-site improvements, including street frontage improvements, landscaping and lighting.
The downtown parking structure on Stuart Avenue and Third Street is starting construction.
The structure will have 384 parking spaces, 200 of which will be for train station users.