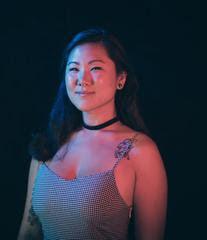 San Bernardino County sheriff's investigators continue to search for a New Jersey woman who disappeared in Yucca Valley in June.
Lauren Cho, 30, walked away from home in the 8600 Benmar Trail, according to the initial report by the Morongo Basin Station.
On July 24, Sheriff's Department fixed wing aircraft conducted aerial searches of the remote mountain terrain near the scene.
At 6 a.m. July 31, detectives assigned to the Morongo Basin Station and Search and Rescue members executed a search warrant at the Benmar Trail home. Seven canines searched the area to no avail.
The Specialized Investigations Division is assisting the Morongo Basin Station in investigating all leads and working with family and friends of Cho. Future search operations will occur as leads develop. 
Anyone with information regarding the search for Cho is urged to contact Detective Shaunna Ables at the Morongo Basin Station at (760) 366-4175, or Detective Edward Hernandez or Sgt. Justin Giles of the Specialized Investigations Division at (909) 387-3589. Anonymous may be left on the We-Tip hotline at 800-78-CRIME (27463) or at wetip.com.