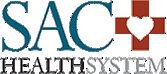 U.S. Rep. Pete Aguilar has announced that three San Bernardino County community health centers and health care providers will receive a total of $10.2 million in American Rescue Plan funds to expand COVID-19 vaccination access and care.
This round of funding is targeted to provide relief to lower-income communities and ensure health equity. The resources stem from the American Rescue Plan, President Biden's landmark law to help American communities beat the coronavirus crisis.
As a result of the American Rescue Plan becoming law, the following Inland Empire Community Health centers and providers will receive funding:
SAC (Social Action Corps) Health System: $5,526,125
Inland Behavioral and Health Services: $1,822,750
County of San Bernardino: $2,861,750
"I was proud to help pass the American Rescue Plan because it delivers this type of direct relief to communities like ours," Aguilar said. "Throughout this crisis, community health centers have taken the lead to ensure every Inland Empire resident has access to high quality care. Now, they'll have the funding they need to continue expanding health care services and vaccination access to help us stamp out this virus and get our community moving again."
Dr. Jason Lohr, CEO of SAC Health System, expressed gratitude.
"SAC Health System and our health care partners will use this funding to provide much needed health care to the most fragile residents in our region," Lohr said. 
Aguilar is vice chairman of the House Democratic Caucus and is a member of the Appropriations Committee, the committee responsible for setting funding levels for federal agencies and programs.