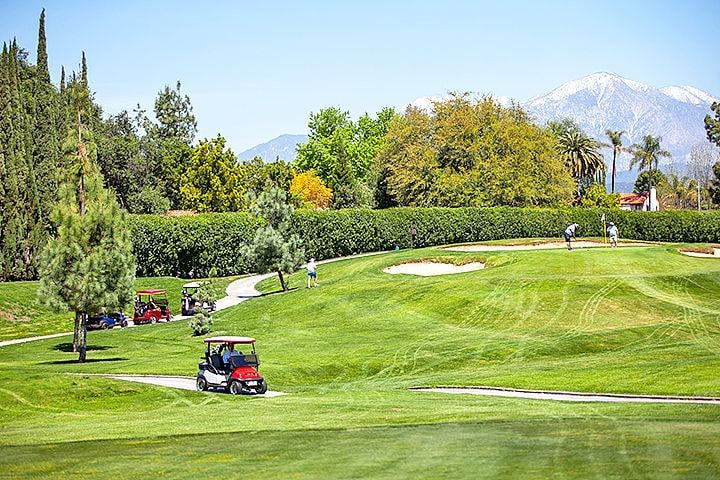 Redlands re-opened a limited number of recreation facilities following a public health order from the county.
On Saturday, April 25, re-opened parks and recreational facilities where residents could partake in walking, hiking, biking, golf, tennis and wildlife observation.
City facilities that opened include the Redlands Country Club, tennis courts and parking lots at all city parks and trails.
Golfers wasted no time taking to the green. Around midday, 15 could be seen participating in the non-contact sport.
Ford Park was also a popular destination for residents looking to venture outdoors. The tennis courts had multiple players practicing their swings. Ford Park's two fishing ponds had anglers looking for a catch.
"My family has been dying to do something other than sitting at home," said resident Curtis Dewmeyer. "The kids went to the tennis courts while my wife and I came here to fish.
"It's simple, but it beats watching television all day."
Temperatures topped 90 degrees, but that did not stop the Dewmeyers' plans.
"Honestly, I think the heat makes the re-openings more beneficial," said Dewmeyer. "It is good to get out and sweat, especially now."
The Redlands Community Center's racquetball and pickleball courts were scheduled to remain closed until Thursday.
Enjoying recreational sports again