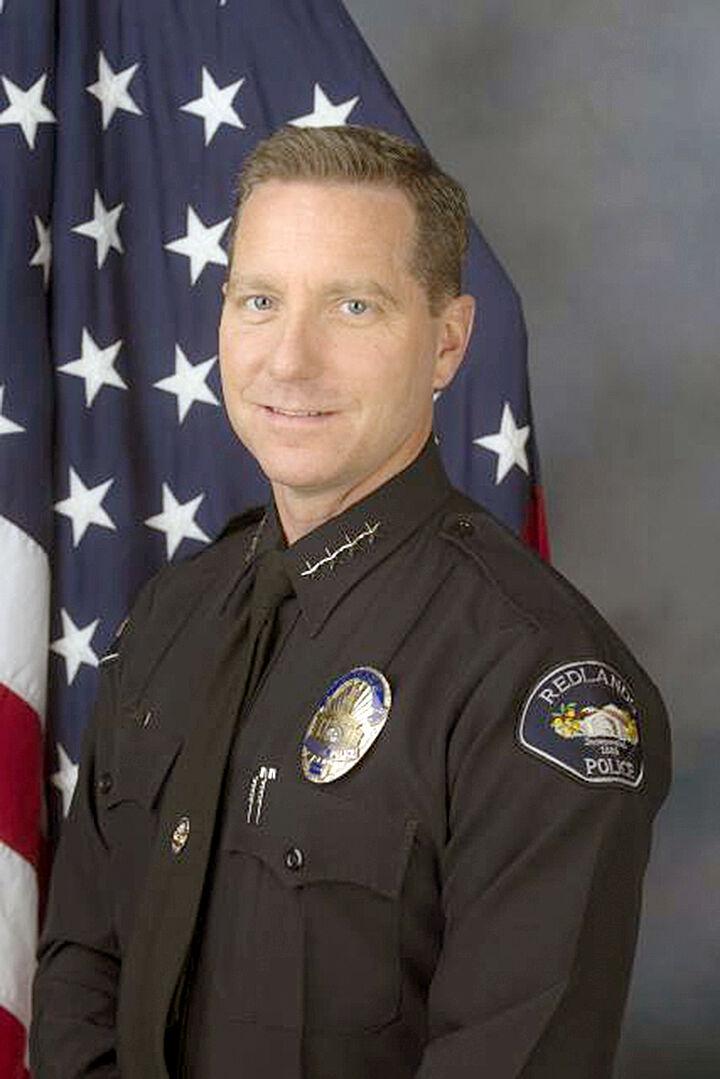 The Redlands Police Department is looking to fill 31 positions that can be funded by Measure T, the sales tax increase approved by voters last year..
Police Chief Chris Catren said 13 of the 31 are sworn officer positions.
"We have many different areas we need filled," said Catren. "From officers, dispatchers, camera operators, pretty much all over, we need people. We laid off 21 members last year. It was a combination of layoffs and normal attrition like retirement.
"There is a lack of people in the job market right now, and the application process is time-consuming. It takes a long time to bring people in for testing and background checks. We had some successful recruitment recently, so it is not all doom and gloom. There is a lot of positivity, and we have a number of people in background checks right now.
"With Measure T, we got the position funding back, but now we are just waiting to hire," continued Catren. "It's a timing thing. The best recruiters are people from Redlands. We want people to be involved who have a vested interest in the city."
Catren said Redlands' crime rate is holding steady with last year's low numbers. Violent crime remained steady from 2019 to 2020, but property crimes dropped off. There was a decline in property crimes due to the pandemic in 2020. Catren said violent crime rates tend to hold pretty steady at a low level. Overall, crime dropped off in 2020, but it has been steadily declining since 2013. The Police Department attributes some of the declines to its crime prevention and crime suppression efforts, where officers work with the community to try and impact crime to drive rates down.
"I'm surprised the crime rate is holding steady with last year's numbers, said Catren. "2020 was a big 'down year' largely due to the pandemic, and what we are seeing this year is crime remaining steady with last year's numbers.
"That's overall crime. Some things are up, like catalytic converter theft. Everyone knows someone who has had one stolen. That's a frustrating crime because it is so costly to replace those. But overall, the crimes that impact most people, like burglaries and general theft, have remained steady with last year. Coming out of lockdown, everyone expected those to bounce back to pre-pandemic levels.
"Nationally, violent crime rates are through the roof, but not here. Last year through September, there were five homicides reported. This year, we've had one. It's only a difference of four, but it's significant. It's a win for us to have things remain steady and at low levels."
Catren said the Police Department aims to hire more female police officers.
"We are doing the 30 by 30 Pledge, which is an attempt to have 30% of our sworn staff be female by 2030," said Catren.
"It's a lofty goal, and it would be a miracle to complete it, but the idea is females are underrepresented in policing throughout the nation. In our department, we are reflective of the wide diversity of the community regarding ethnicity, not in the male/female divide. Women are great contributors as police officers. We are trying to rectify any part of the hiring process that might deter women from applying. In the 1960s, you had to be male to apply. When that rule went away, there were still height, physical and speed requirements.
"So, we are trying to find out if there are any parts barring women from entering this career while also trying to do things to attract applicants. We need to make opportunities available to a broader set of people," he said.
"If a department needs more police officers and 51% of the population is female, you definitely need to see how you can reach out to that population, especially in terms of equity. These are good jobs that pay well with good benefits. It is a rewarding career."