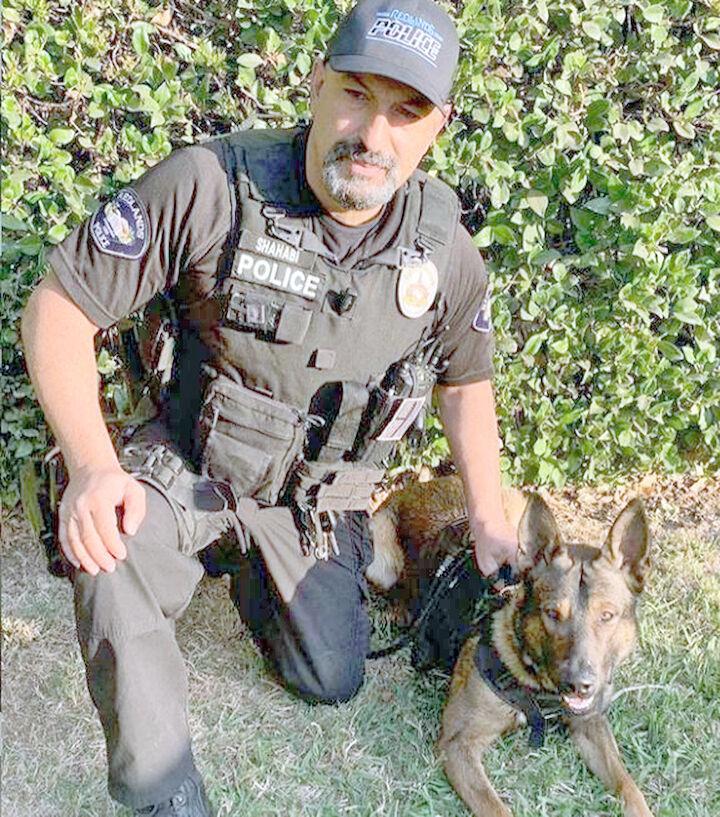 Redlands Police Chief Chris Catren announced last Friday that the department's new K9 has a name: Jake.
The department held an online contest to choose the name for the two-year-old 85-pound Belgian Malinois, who will work with Officer Mazi Shahabi. Jake is trained in apprehension and the detection of explosives, Catren said at the Redlands Chamber of Commerce Rise 'N' Shine Zoom meeting.
Jake will replace Duke, who is retiring from active duty because of his age and medical problems. The winner of the contest got to meet Jake.
Catren also discussed a remarkable accomplishment by the department: "We have solved 68 of the last 69 homicides going back the last 26 years."
That's a 99% success rate.
"The average in the United States of America is 61%," he said. "If you're ever wondering how your police department is doing on major crimes, we're doing very well."
Most of the homicides involve domestic violence. The one case that was not resolved was in 2005.
"We all know about it. It was one of those ones where we knew who did it, but we didn't have enough evidence to prove it."
In general, crimes were down significantly in Redlands during the pandemic year of 2020, the chief said, because there have been fewer cars on the road, fewer people out and the bars are closed.
"The one thing­ that is up is commercial burglaries," Catren said. "You lock the business, go home at night and people break in. The only thing that you can do is to harden the target."
He said the department will send out officers to inspect businesses with ideas on how to make them safer.