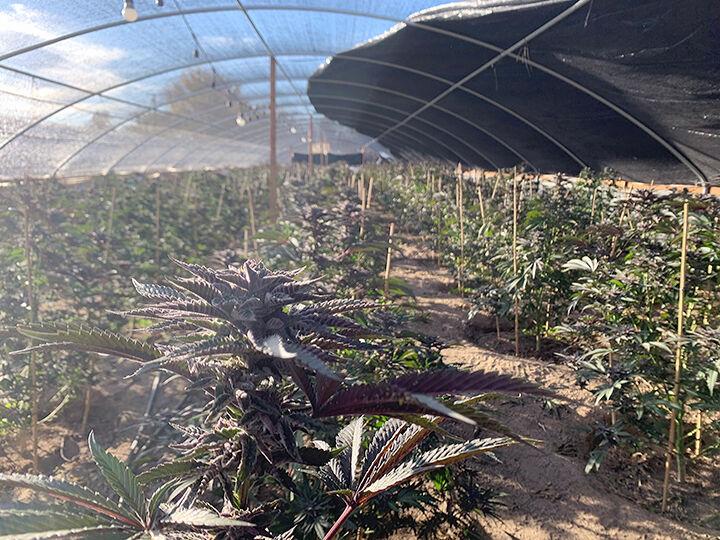 Another 204 illegal marijuana greenhouses were eradicated in week 12 of Operation Hammer Strike.
Investigators from the San Bernardino County Sheriff's Department's Marijuana Enforcement Team along with deputies from several different patrol stations served 22 search warrants at various locations.
Most of the 22 search warrants were served in High Desert cities, but also in the Orange County cities of Huntington Beach, Westminster and Anaheim, and in Muscoy in the San Bernardino area. The search warrant in Muscoy was served in the 2200 block of Blake Street. Froylan Camarillo, 40-year-old male resident of Muscoy, was among 26 suspects charged.
Another was Sebastian Maltos, 44-year-old Highland man charged in the High Desert town of Newberry Springs.
Three suspects were from Flushing, New York, two were from Mexico and others were from Guatemala, Rancho Cucamonga, Oakland, Perris, Huntington Beach, Huntington Park, West Covina, Los Angeles, Bakersfield, Rosemead, Monterey Park and Houston.
The team received numerous complaints about large outdoor and indoor marijuana cultivations in these areas, said a press release issued on Saturday.
By the numbers
Illegal greenhouses taken down: 204 last week, 1,623 in the past 12 weeks.
Indoor locations eradicated: None last week, 14 total.
Search warrants served: 22 last week, 292 total.
Arrests: 29 this week, 346 total.
Marijuana plants seized: 29,794 last week, 292,192 total.
Processed marijuana seized: 1,842 pounds last week, 56,249.4 pounds total.
Guns seized: Four last week, 87 total.
Cash from illicit marijuana sales: $57,000 last week, $849,449.
Illegal electrical bypasses: None last week, eight total.
THC extraction labs discovered: None last week, five total.