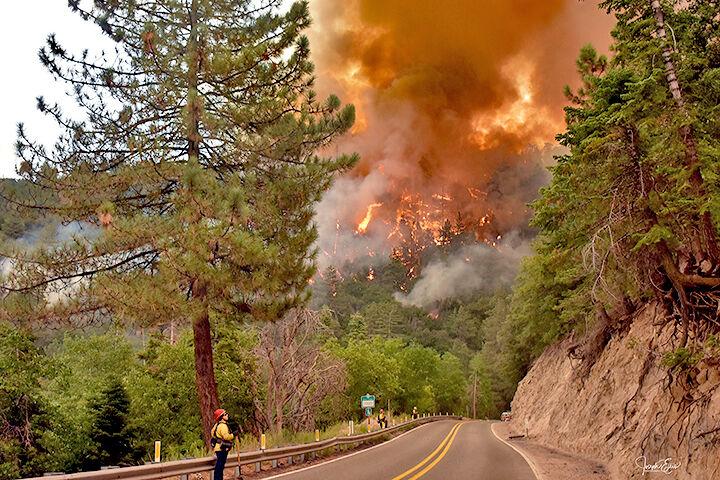 On Monday, July 19, the criminal grand jury indicted Yucaipa residents Refugio Manuel Jimenez Jr. and Angelina Renee Jimenez on 30 charges relating to the unintentional starting of the El Dorado Fire that burned 22,000 acres in San Bernardino and Riverside counties in September 2020.
There are eight felony charges, including involuntary manslaughter, for the death of U.S. Forest Service Firefighter Charles Morton.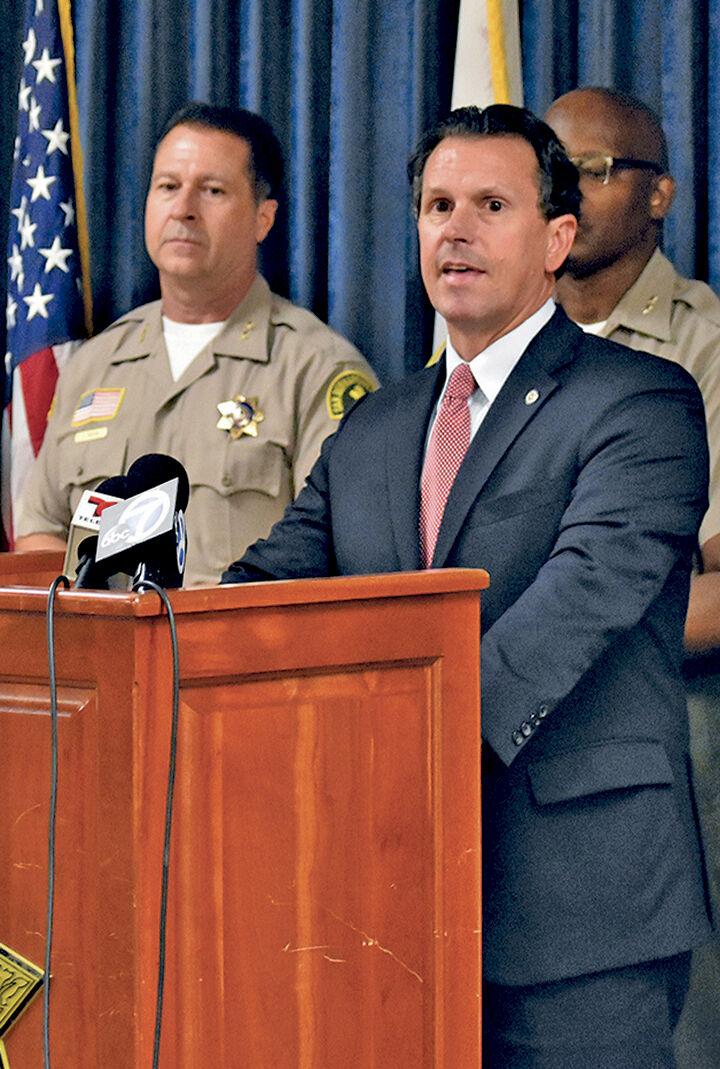 San Bernardino County District Attorney Jason Anderson and San Bernardino County Sheriff Shannon Dicus announced the charges and the use of grand jury system for prosecution on Tuesday, July 20.
Mr. and Mrs. Jimenez were charged with one felony count of involuntary manslaughter, three felony counts of recklessly causing a fire with great bodily injury, four felony counts of recklessly causing a fire to inhabited structures and 22 misdemeanor counts of recklessly causing a fire to property of another. Four of the felony charges represent damage or destruction to people's homes while the 22 misdemeanor counts are for causing fire to nonresidential structures.
In addition to Morton's death, two other firefighters were injured while fighting the fire. In all, 22 victims were listed within the charges.
According to Anderson, the Jimenezes were arraigned and entered pleas of not guilty on Tuesday and will return to court on Sept. 15. Although the district attorney's office asked that each defendant be held on $50,000 bail, the court released them on their own recognizance.
While expectant parents, the Jimenez's sparked the brush fire on Sept. 5, 2020, when they unlawfully used a color-coded smoke bomb at El Dorado Park in Yucaipa to reveal the gender of their baby. It was a hot and windy day and the fire quickly got out of control.
Ultimately, the fire burned through 22,000 acres, displaced several residential communities. No less than six agencies were involved in containing, extinguishing and investigating the fire, including the U.S. Forest Service, Cal Fire, San Bernardino County Fire, San Bernardino County Sheriff's Department Homicide Division and the city of Yucaipa.
When presented with the multiple investigations related to the El Dorado fire, the grand jury reviewed evidence from 34 witnesses and 434 exhibits.
According to Anderson and Dicus, employment of the grand jury system placed evaluation of the Jimenezes' actions in the judgment of the community itself.
"This is a very complex case that involves very impassioned feelings on both sides of the issue, with both families.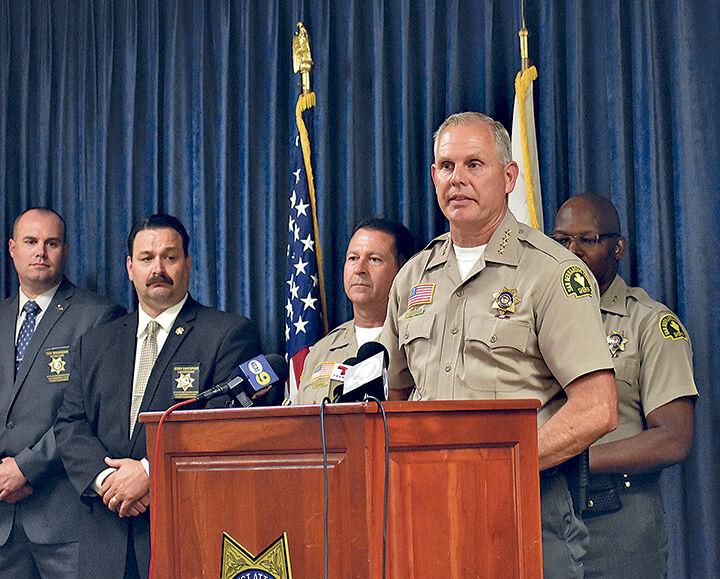 "We used the criminal grand jury to conduct our presentation, the DA's presentation and ultimately the charges that they filed," said Dicus. "I compliment our DA on being able to use that process in cases like this, that aren't very clear-cut, so that peers, citizens of this county, actually make the determination as to what cases are going to be filed."
Anderson said the charges encompass the impact that this conduct had on the community in San Bernardino County.
"We're dealing with lost lives, injured lives and people's residences that were burned and their land that was burned," he said.
"That encompasses not only a lot of emotion but damage, both financially and psychologically, that many will never get back.
"Because it resonated so much within the community and there were so many investigations that occurred, both on the federal and state level, it shows the complexity of these types of fires, it shows the risk, particularly in our area, in regards to this type of conduct.
"It shows that, in cases like this, it's the community that has to determine how they view this type of conduct."
According to Anderson, this is the first time his office has used the grand jury system for this type of case.
Anderson feels reports from the homicide investigators will show that the conditions that lead to Morton's death were the direct result of the fire.
"He wouldn't have been out there if not for the fire," Anderson said.
Morton died on Sept. 17 while fighting the fire near Jenks Lake. He is survived by his wife, daughter, parents and two brothers. He was 39.
If the Jimenezes are convicted, Anderson expects the judge's sentencing to be imprisonment for up to and possibly a little more than 20 years.
"In terms of the basis of starting a fire, whether it's a gender reveal or some other circumstance, while there was a component of public interest in that, for us it was a little bit beside the point because at the end of the day it was a fire that went out of control and ended up hurting people," Anderson said.