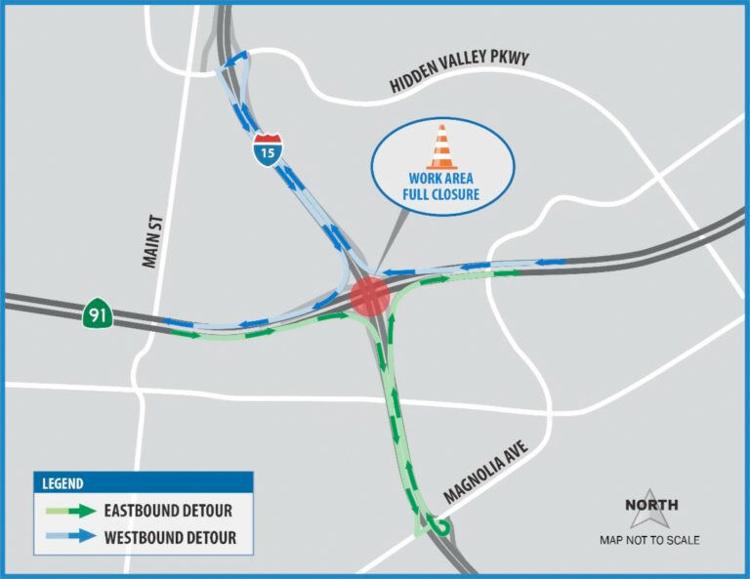 A full closure of the State Route 91 at the Interstate 15 interchange, including the 91 Express Lanes, is scheduled for late Monday, May 18 to early morning Tuesday, May 19 (westbound from 11 p.m. to 4 a.m. and eastbound from 11:59 p.m. to 5 a.m) to pour the concrete bridge deck at the interchange, according to the Riverside County Transportation Commission.
Westbound 91 motorists are directed to use Hidden Valley Parkway as a detour, and eastbound 91 motorists should use Magnolia Avenue as a detour. Motorists are advised to allow for extra travel time.
Lane reductions also will be in place on the northbound I-15, near the 91 interchange, while work is being performed.