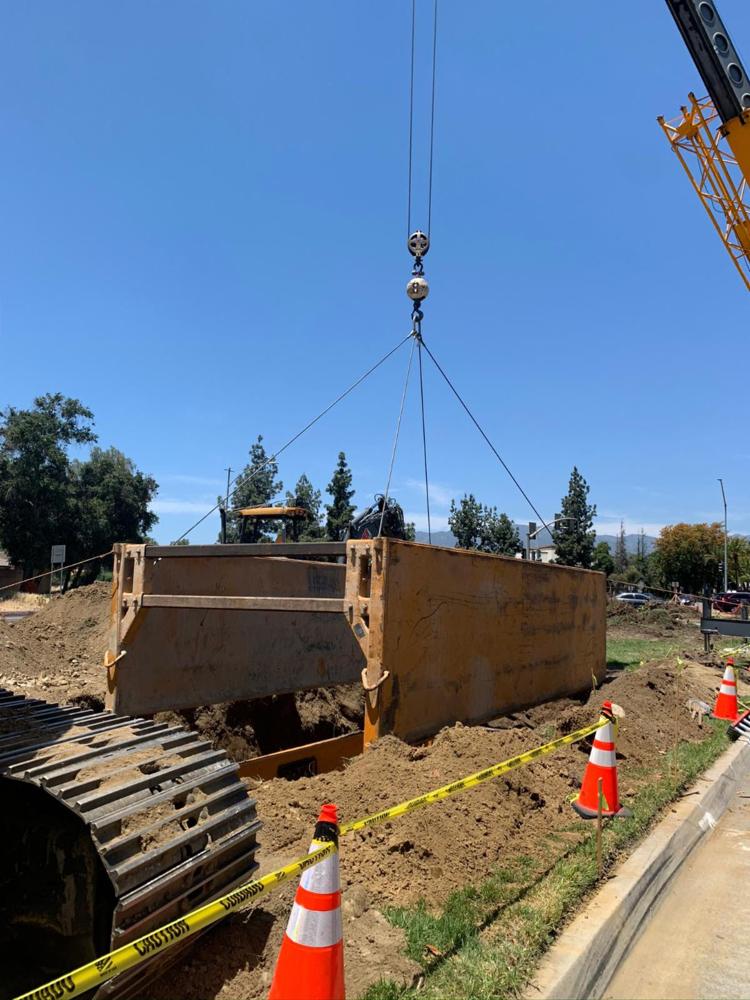 Express lanes along Interstate 10 are headed to Redlands.
The first phase of the $929.9 million project is added 10 miles of eastbound and westbound toll lanes from the Los Angeles County line to Interstate 10, according to the San Bernardino County Transportation Authority.  
The project will end in 2023 when the lanes reach Ford Street.
I-10 will be closed from 10 p.m. Saturday, June 6, to 10 a.m. Sunday, June 7, between Euclid Avenue and Fourth Street for the demolition of the Sultana Avenue Bridge in Fontana. The project will accommodate the widening of the freeway. The bridge will be closed to pedestrian and vehicular traffic for eight months.
To get around the work, westbound motorists can turn left at the Fourth Street off-ramp, turn left again on Grove Avenue, right on Holt Avenue and right on Euclid to return to the freeway.
Other projects beginning in June:
Freeway lanes will be narrowed and re-striped from Archibald Avenue to Fourth Street and from Indian Hill Boulevard to Mountain Avenue.
Activity on Vineyard Avenue, Holt Boulevard and Sixth Street will begin.
Ongoing projects:
Throughout the corridor, crews continue with tree removal, installation of construction signage, and removing sound walls and retaining walls. Work will occur on the freeway and on local streets.
The Euclid Avenue Bridge will be demolished and reconstructed in phases. During construction, the median will be removed and three lanes in each direction will be open to through traffic. This work began in mid-May and lasts for approximately 18 months.
Crews will relocate underground utilities at Fourth Street. This work began in mid-May and will last until summer 2020.
The project will provide approximately 33 miles of Express Lanes in San Bernardino County from the Los Angeles County line to Ford Street in Redlands. The project is funded in part by Measure I, the half-cent sales first approved by voters in 1989 and extended in 2004 through 2040.
.
Toll pricing will vary based on demand and distance. Exact pricing will be determined when the Express Lanes open and will be advertised at each point of entry within the corridor. Vehicles with a Clean Air Vehicle decal can use Express Lanes with exceptions.
The High Occupancy Vehicle of three passengers or more can use the toll roads free of charge. Those vehicles with less than three passengers will be charged.