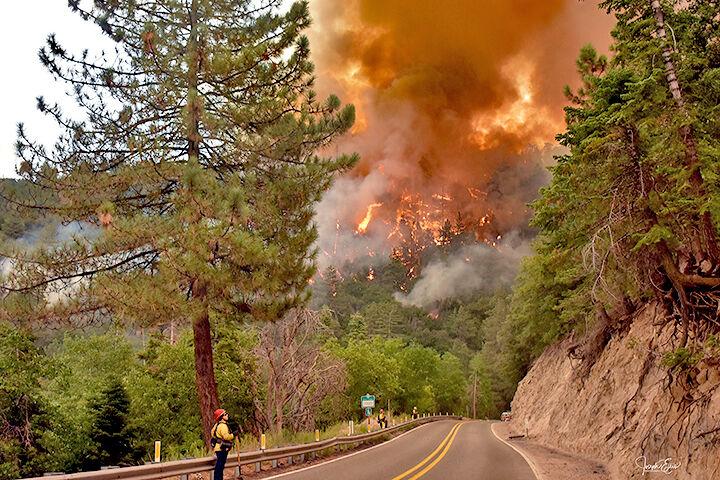 The San Bernardino County district attorney's office has received the San Bernardino County Sheriff's Department's report on the El Dorado Fire and announced it will decide by March 1 whether to charge the couple who started the fire with a gender reveal fireworks party on Sept. 5 in El Dorado Park.
The fire burned for 23 days, scored more than 35 square miles, damaged four homes and destroyed five and 15 other structures.  
There were at least 13 injuries and one firefighter, Charles Morton, died. Morton was a 39-year-old Big Bear Hot Shot.
Deputy district attorneys assigned to the case will begin reviewing these reports, as well as the investigative reports from CalFire, and a review of all other reports and evidence.