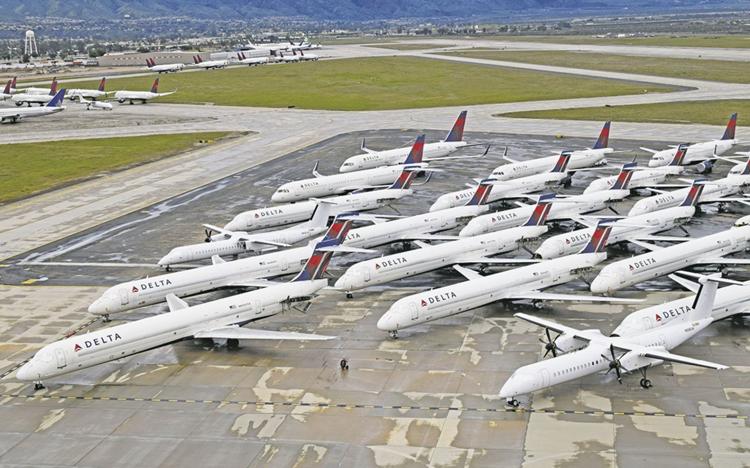 As the coronavirus pandemic continues, so does the economic impact that the virus has afflicted on the local economy, including San Bernardino International Airport (SBD).
SBD, a key economic driver for San Bernardino, has not been immune to the effects. SBD Executive Director Michael Burrows said, "There has been a slow down in the small and medium-sized business."
Burrows said he and others at the SBD are in constant contact with federal, state and local officials along with "daily, if not hourly, drill-downs with various agencies including the FAA and our trade organizations."
He said that SBD's main focal point in federal assistance right now is the FAA, and that the CARES Act provided $10 billion for all the nation's airports and SBD will be receiving $69,000 from the act.
The leisure and business sectors of the airport, which includes private jets, "has dropped but not as much as they thought," said Burrows. He added that the weather has played some part in the 20 to 30 percent reduction of general aviation traffic at the airport.  According to Burrows, general aviation traffic hasn't stopped and the airport still gets a steady flow every week.
In the e-commerce/cargo sector business is busier with increased flights from FedEx and UPS. According to Burrows, it's too early to tell if this will continue, as they have not complied their end-of-the-month report tracking those numbers.
SBD, along with Southern California Logistics Airport (Victorville Airport), is housing airliners from airlines that are temporally reducing fleet size due to the pandemic. According to a wire report, United Airlines said it is losing $100 million a day. Delta Air Lines said it is losing $60 million a day.
SBD is housing 33 aircraft from Delta in the "infield areas of the airport," part of that property has been used for the SBD Air Fest in recent years. Burrows said that SBD is in discussion with other airlines to store their aircraft at the airport. Burrows said if necessary some of the taxiways could be used for future aircraft storage. He also said that Unical (an aviation maintenance contractor) and other contractors at SBD are ready to assist airlines in getting their fleets back in the air when the pandemic is over.