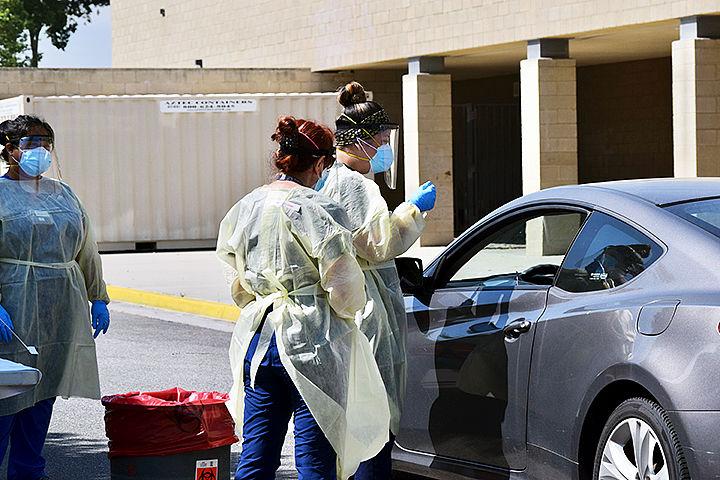 Citrus Valley High School was the site of a county COVID-19 drive-thru testing operation.
From 10 a.m. to 2 p.m. on Wednesday, April 29, San Bernardino County Department of Public Health prepared 635 swab tests
"The city partnered with the police and fire departments and our emergency response team volunteers to make sure everything went smoothly," said Carl Baker, Redlands' public information officer.
The tests were by appointment only. Residents registered online via the county's COVID-19 response website.
At the start of Citrus Valley's testing, there were 40 cars lined up.
Residents with an appointment drove through three stations that facilitated paperwork and tests. County health workers gave specimen numbers to patients who could review their results online after seven days.
Redlands does not have another testing site planned, but Loma Linda Academy has a community testing scheduled for Monday, May 11.
Visit sbcovid19.com to register for community testing events.