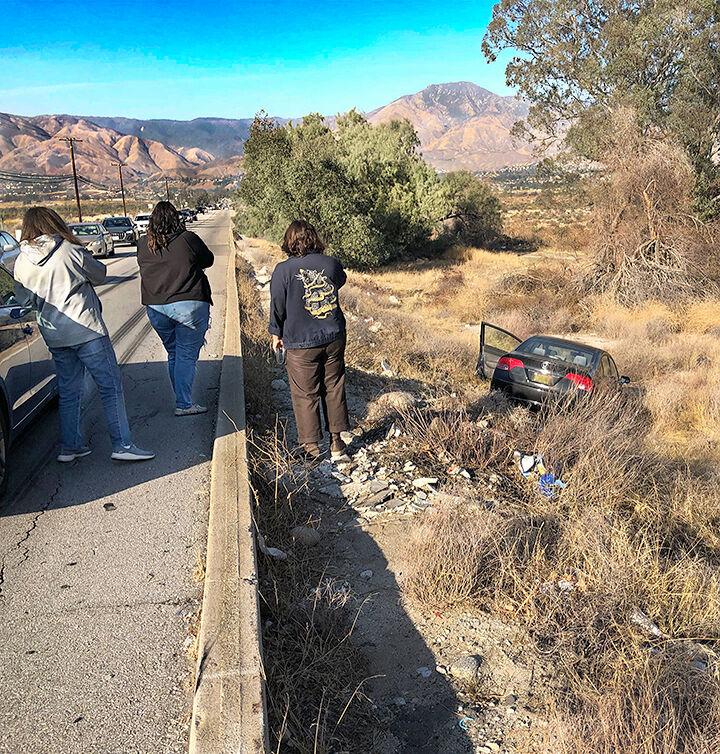 A car traveling north on Orange Street last Wednesday near the Redlands Shooting Park slammed on his brakes for an unknown reason, causing a crash that sent a car off the road.
At approximately 2:15 p.m. Nov. 25, Jacqueline Yzaguirre skided to a stop to avoid a crash and was struck by a third vehicle, a 2018 Hyundai driven by Noah Pradzinski. The Hyundai went off the side. The first vehicle never stopped.
Traffic, which had slowed due to the northbound land being blocked, was closed while  from the Redlands firefighters surveyed the damage. Pradzinski and Yzaguirre both reported no injuries. By 3 p.m., traffic was flowing normally.