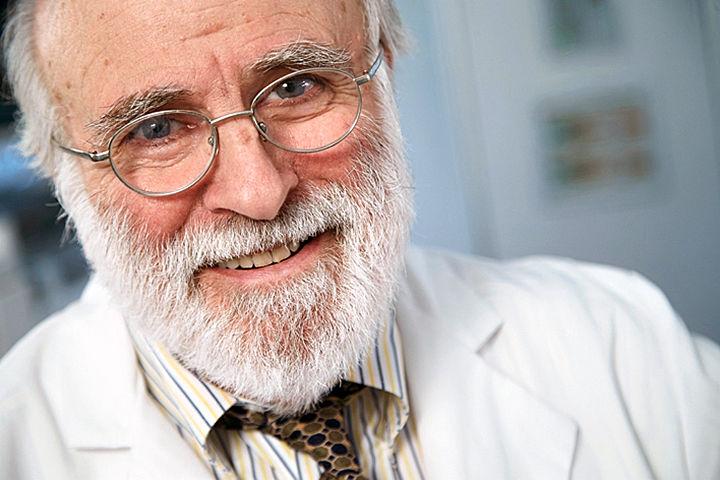 Emergency room doctor Stephen Lazarus was a genius in his field as well as loved and respected, according to those who worked with him for two decades at Redlands Community Hospital.
He was a pioneer in making emergency medicine an independent discipline and was the driving force behind launching the emergency department in 1973 at Redlands Community Hospital, where he was director until the 1990s.
Before 1973 doctors in town would take turns one or two days a week and cover emergency cases. With the founding of an actual ER, the hospital gained not only Dr. Lazarus' expertise, but also better equipment, staff and facilities. Present-day hospital president and CEO Jim Holmes attributes Lazarus' leadership to what the ER has become today.
"You can trace the new CAT scan that is coming to the ER from the way he started the facility," he said.
On Tuesday, Oct. 22, the hospital hosted a plaque dedication for family, friends, colleagues and hospital staff to commemorate the legacy of Dr. Lazarus, who died in January.
Lazarus studied nuclear physics at the University of Michigan in his home state, but fraternity life took over and he dropped out. He joined the Army, became a Las Vegas dealer and briefly owned a casino before signing up classes at the University of Nevada Las Vegas at age 25. He earned a medical degree at the University of Oregon in 1971.
His former colleague, Dr. Douglas Spieske, said, "He sometimes listened to a different drummer."
Lazarus would ride his bike across the San Bernardino Valley to get to the hospital. Sometimes, he didn't have time to change and so would work on patients in sneakers and shorts. He enjoyed woodwork and rebuilt the family's house in Forest Falls and later their beach house in San Clemente. He exhibited artwork at the Laguna Beach Festival from 2010 to 2018.
Dr. Spieske described how Lazarus would work meticulously creating art pieces of wood and likewise how he would close a face laceration at the ER with the precision of a plastic surgeon. They worked together for almost 30 years.
Dr. Phong Nguyen, who still works at the emergency department, remembered meeting Lazarus on his first day in 1994. He was thrown into a 12-hour shift with a one-hour orientation and thought, "This doctor must trust me enough, so I will make him proud." Lazarus said, "Sometimes you know when a person will do good."
Sometimes Nguyen would feel burned out, but Lazarus would say "[The ER] is my haven, my sanctuary for intellectual stimulation. I enjoy it and relax when I am here."
Nguyen misses seeing Lazarus' enthusiasm for ER medicine.
Another colleague always noticed that Lazarus knew personal things about the patients. Today he tries following that example by getting to know at least one patient per shift. A nurse remembered him for getting so wrapped up in his work that he would forget to eat. He showed kindness and humanity in critical encounters and when notifying family members of bad news.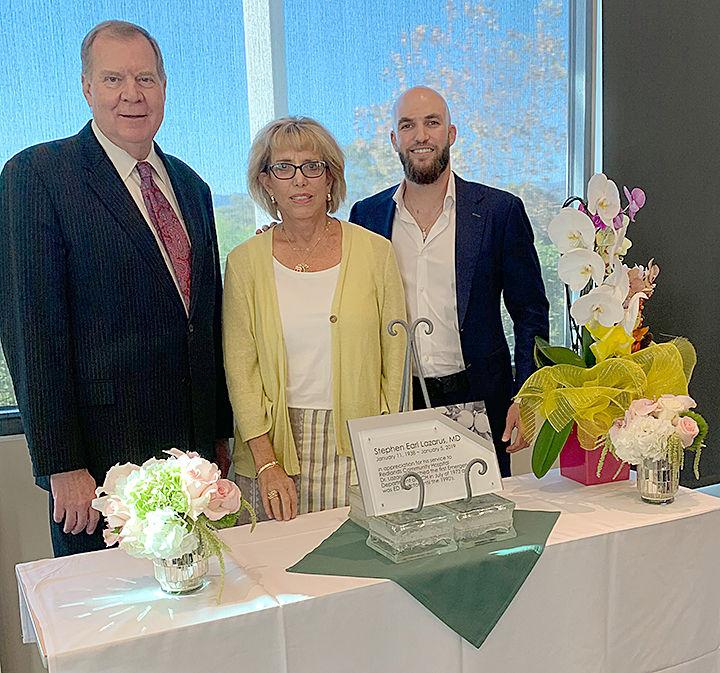 Coming home from a night shift one morning, his son Charlie, who was 13, called his dad to bring home a suture set. Lazarus walked in the door and started heating dinner from the night before, turned on the TV news and worked on a newspaper crossword puzzle, telling his son, "Hold on, hold on. I'll get to you."
Charlie had a big gash on his head from hitting his surfboard. After eating, Lazarus calmly stitched up his son and gave him his full attention. Charlie learned motivation and determination from his dad and understands what a big impact his dad had on a lot of people.
After serving the Redlands community at the Emergency Department, Lazarus was a staff physician at the Placentia Linda Hospital Emergency Department for 10 years and continued as co-director until retiring in 2017. For the past 12 years of his life he was a cruise ship physician for Holland America Cruise Lines traveling the world three or four  times a year with his wife Mollie.
On one of those trips in 2010 he and Mollie weathered a storm near the Antarctica with 90-foot waves while wondering if they would survive.
Eventually, cancer claimed his life. After his fourth round of chemo, he told Dr. Phong, that he had done everything on this earth already, so now he was waiting for the higher up to decide his fate. He had already lived his life to the fullest.
When the new Emergency Department is finished in the spring at Redlands Community Hospital, visit the plaque for Dr. Lazarus at the entrance.
Quotes by Dr. Lazarus
"Consider yourself well and act accordingly," his sign-off on patients discharge papers.
"Seize the day and do what you want to do today," remembered by Dr. Spieske's wife, Sara.
"A calm sea never made a skillful mariner," was a saying his son would hear a lot.
Words on the plaque
Stephen Earl Lazarus, MD
January 11, 1938 - January 5, 2019
In appreciation for his service to Redlands Community Hospital. Dr. Lazarus launched the first Emergency Department at RCH in July of 1973 and was ED director until the 1990s.