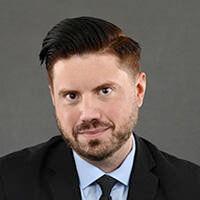 Following a relatively minor dip in the first quarter, business activity in the Inland Empire plummeted in the second as regional employment and consumer spending tumbled, according to a new analysis released today by the UCR School of Business Center for Economic Forecasting and Development.
While the -0.2% drop in the first quarter knocked the region's business activity off its years-long growth rails, the second quarter's -26.5% plunge will likely be the worst of the COVID recession, says the new analysis. The second quarter's dismal numbers are largely the result of rigid health-mandated closures and restrictions, which began in the first quarter and had to be reimplemented following a local resurgence in new COVID-19 cases. In the second quarter, both Riverside and San Bernardino counties became two of the top five counties in the state in terms of confirmed cases.
"Certain industries are being affected by the pandemic far more severely than others, which is why containing the spread of COVID-19 is so critical to the overall economy," said Adam Fowler, director of research at the Center for Forecasting. "Industries that rely heavily on face-to-face interactions, particularly the leisure and hospitality sector, will continue to be especially constrained as long as control of the virus remains elusive."
The new analysis also spotlights socio-demographic differences between households with children, illustrating the immense strain being placed on families with lower incomes and with parents who work in certain industries. The authors argue that policymakers need to focus heavily on mitigating the economic and employment strain on these families to ensure that the current crisis does not jeopardize the educational progress and long-term outcomes of their children.
"The unified school districts in both Riverside and San Bernardino Counties have made concerted and commendable efforts to address the negative effects that can arise from a distance learning environment," said Fowler. "But because some families are more vulnerable to the health crisis as well as to economic uncertainty, it's critical that resources and available public aid is prioritized for them, specifically to prevent enduring effects on our kids' educational advancement."