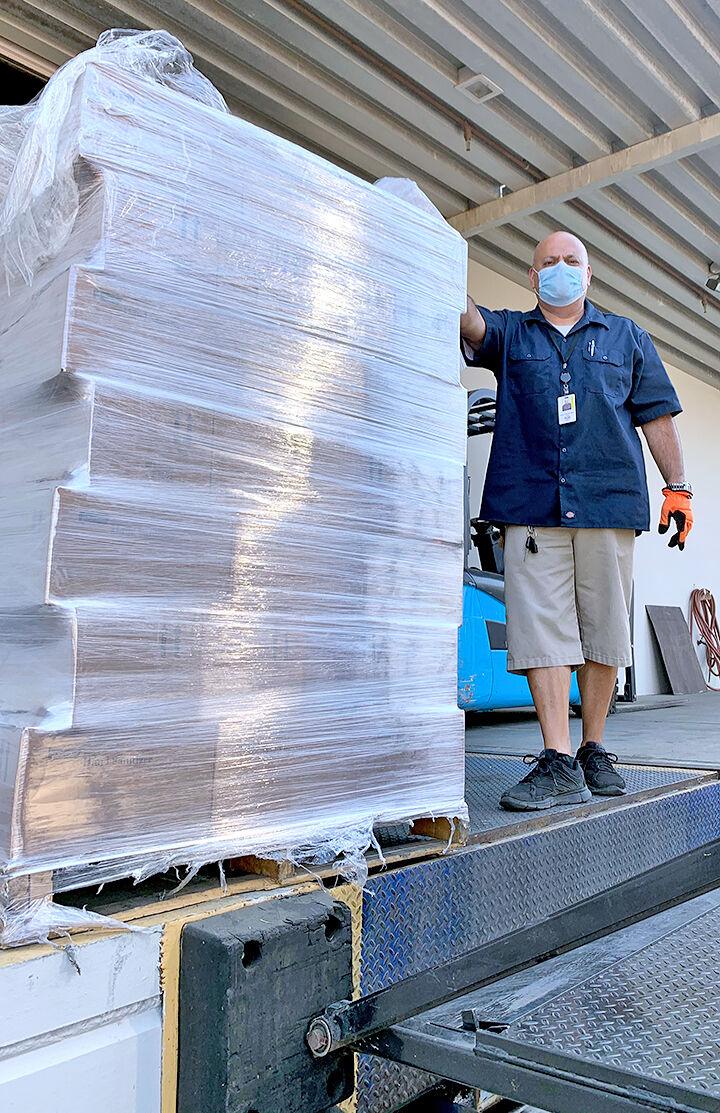 A local wholesale business, facing substantial overstock of bottles of hand sanitizer, donated their supplies to the Rochford Foundation for distribution to groups throughout the Redlands community.
"The owners were aware of our connections with multiple local children's organizations, and figured we could get the hand sanitizer to groups that would appreciate and use it," said Ellen Timothy, director of Rochford Foundation-Burrage Mansion.
"At first we expected about 1,500 bottles, so I started arranging to deliver boxes of sanitizer to preschools and learning centers at Boys & Girls Club, Micah House, the YMCA, Arrowhead Academy, and so on. Everyone was delighted and grateful."
"Then we learned the company was donating four pallets! I immediately thought of Redlands Unified School District."
On Thursday, Sept. 24, Redlands Unified trucks picked up the remaining supplies — still more than 11,000 bottles.
"On behalf of the Redlands Unified School District, I want to thank both the Rochford Foundation and their anonymous business donor for the generous donation of hand sanitizer to our schools," said Superintendent Mauricio Arellano.
"Our preschool teachers will really appreciate having plenty of hand sanitizer bottles in their classrooms," said Emi Mejia, director of YMCA Preschool University. "Not every room has a sink, so the whole class takes lots of hand-washing breaks throughout the day, but we can't interrupt activities every time a little kid picks up something off the floor or rub her nose — this will be great!"