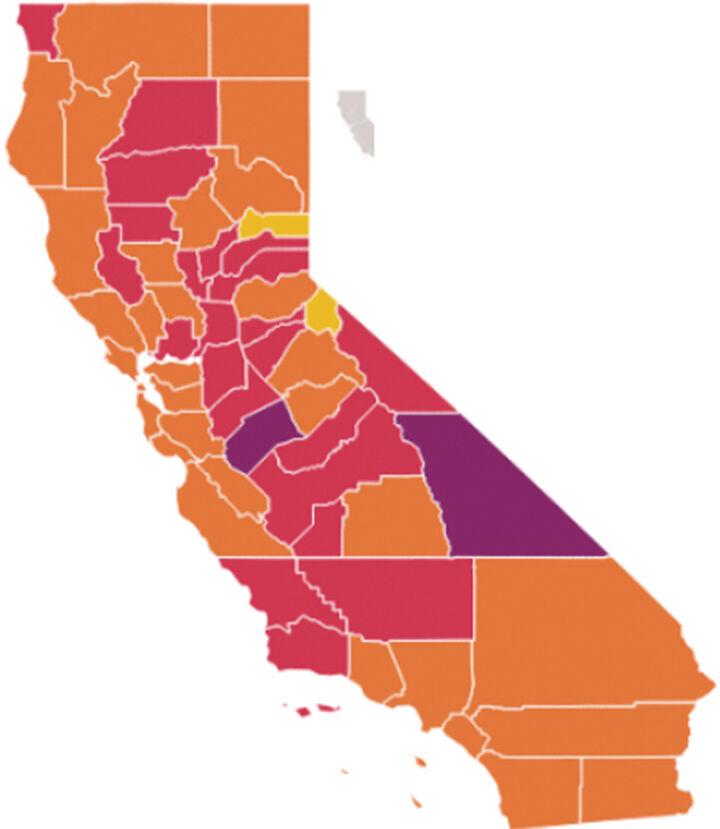 After a year of infections, deaths and lockdowns, it is refreshing to see Redlands and the rest of San Bernardino County starting to open up.
As of Wednesday, April 7, we have entered the Orange (moderate) Tier, which means that restaurants, movie theaters and churches can open at 50% capacity. Child-care centers have started to reopen, which is a relief for working parents.
It also means that anyone 16 or older who lives or works in the county is eligible to get vaccinated. Only two California counties, Inyo and Madera, remain in the Purple (widespread) Tier. More than 80% of Californians live in one of the 32 counties in the Orange Tier. Gov. Gavin Newsom plans to fully reopen the state's economy by June 15.
As Nelda Stuck reports on page 13, the Citrus Belt Quilters have met in person outside at Nazarene Church and the Redlands Republican Club will have lunch at the Redlands Country Club when its next guest speaks next Friday (page 16), although the meeting will also be available on Zoom. And First Lutheran Church's child-care center on Cypress Avenue reopens on Monday (page 17).
Perhaps the biggest news is that students are going back to school — at least the ones whose parents agree — and high school and university sports are back in full swing, although with shortened seasons and no playoffs.
Of course, caution remains the order of the day. Everybody should continue to wear masks, stay distant — at least 3 feet under the latest guideline — and wash their hands frequently.
The worst thing would be for us to relax and create another surge.
Most important: Get vaccinated. It's free, widely available and for most people fairly painless.
It's disturbing that polls show a quarter of Americans remain resistant to vaccinations, although that percentage has been shrinking for the past several weeks.
Seth Berkeley, CEO of the Global Alliance for Vaccines and Immunization (GAVI), said on Sunday that "No one is safe unless everyone is safe."
We hope vaccinations will soon become commonplace throughout the world.
Redlands is doing well. As staff writer Dina Colunga reported last week, nearly half of Redlands residents have been vaccinated.
We're on the path to recovery, but please stay cautious and safe.