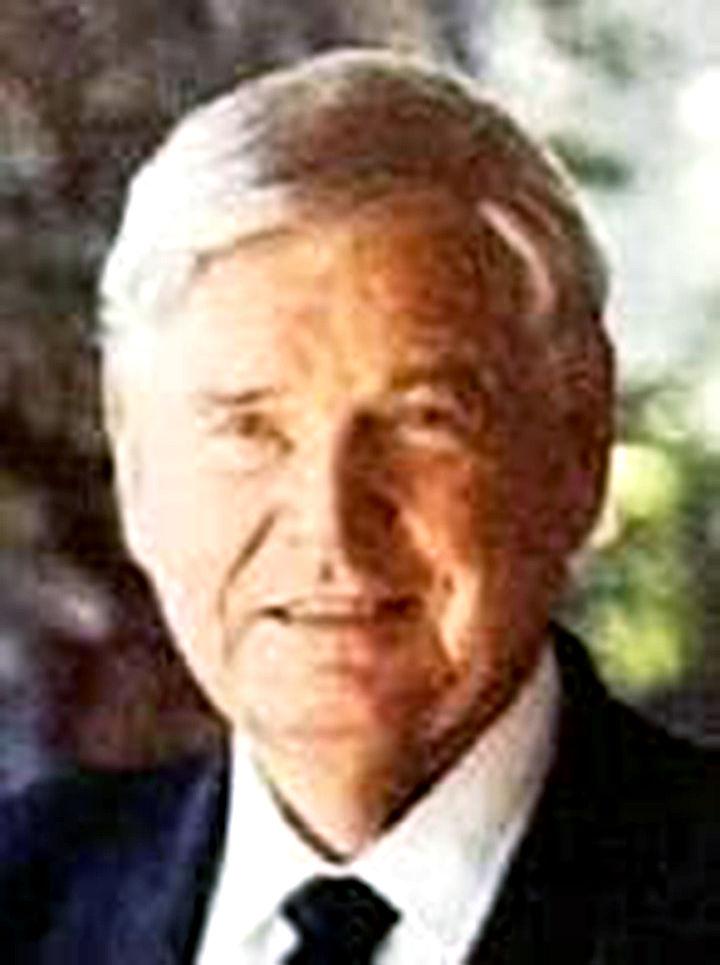 Don Warington Beall, a former longtime Redlands resident who was one of the first fighter pilots to break the speed of sound, died on Jan. 27, 2020, in Fullerton. He was 91.
A former longtime Redlander, he was a fourth-generation Californian whose family arrived in the 1860s in the Bay Area. He was born on April 21, 1928, in Alameda, one of five children of Ross and Rita Beall.
He grew up in Piedmont and was a member of the Piedmont High School choir, football and swim teams. He was a member of Piedmont High School Class of 1946.
His senior class made a pact to meet each year after graduation on a chosen December day at the same location, day and time. The tradition continued for 65 years.
Beall attended San Francisco City College before enlisting in the California Air National Guard. He later joined the U.S. Air Force to attend flight school. He was a fighter pilot trained in high-altitude air-to-air combat against MIGs in the F-86 Sabre Jet, a new, highly specialized jet, an all-weather interceptor and flight bomber. A Korean and Vietnam War veteran in the first group of Air Force pilots to break the speed of sound, he was a member of the Mach Busters Club.
After the Air Force, Beall served in the flight interceptor squadron of the Air National Guard and Air Force Reserve until 1962. He became a private pilot and had a lifelong love of flying. He was a member of F-86 Sabre Jet Association and enjoyed connecting with other former F-86 pilots.
In the 1950s, Beall's family moved to Redlands and purchased Allview. He eventually joined his family in Redlands, met and married his future wife, Thora Gay Gill, daughter of W.L. Gill of Gill Battery, now Teledyne Battery. Beall was in the insurance industry for 40 years.
Beall and his wife were active in Scouting. He was Cubmaster of Sacred Heart Pack 8 and Scoutmaster of Boy Scout Troop 11, had the most Eagle Scouts attain rank in the district, took his Scouts on the Nine Peaks hike annually climbing the nine highest local mountains.
He was member of the original district committee to create the Pop Nye Camporee in 1973, Scoutmaster at the founding of the annual Troop 11 Super Bowl Sunday pancake breakfast now in its 46th year. He was a recipient of the St. George Award, highest Catholic Scouting volunteer award, and in 1981 the Silver Beaver, the highest council Scouting award. He was a member the Order of the Arrow, Grayback District committee member had three sons and four grandsons earn Eagle Scout rank in Troop 11.
He was a lector and Sacred Heart Parish Council president. He was also a captain of the building fund for the current church. He and his wife were active volunteers at Sacred Heart School. Beall was a member of the Sons of the American Revolution Orange County, Chapter, alongside his sons and grandsons, through his family's deep Maryland roots.
He is survived by his daughter Kathleen Beall of Redlands; three sons, John Beall, Richard Beall and David Beall; and seven grandchildren, Hannah, Kristian, John Paul, Lawrence, George, Ashley and Andrew Beall.
Gathering and funeral Mass will be celebrated at 10 a.m. Saturday, Feb. 15, 2020 Corpus Christi 322 St. James Drive, Piedmont. Burial will follow at Holy Sepulchre Cemetery Hayward.
In lieu of flowers, the family asks for donations to be made in his memory to assist local scouts to attend camp: California Inland Empire Council-BSA 1230 Indiana Court Redlands, CA 92372. Checks payable to: Boy Scouts of America. Add note: "In Memory of Don Beall-Campership Fund."