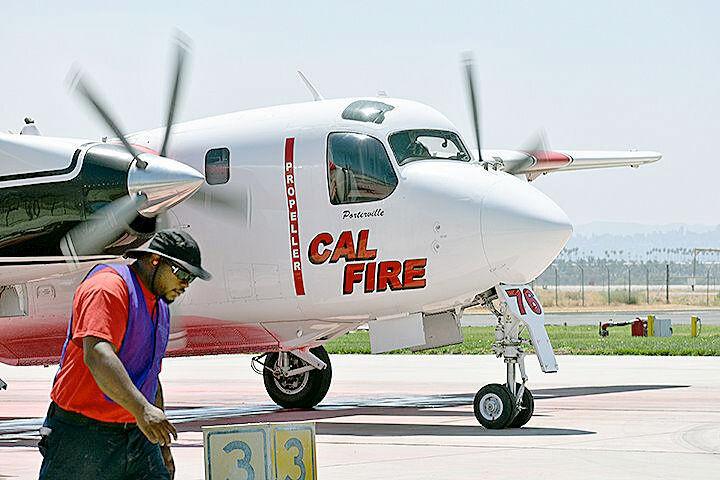 San Bernardino International Airport received 83 complaints about noise in the first half of 2020, including two from Redlands, according to a report on its  SBD Good Neighbor Program.
The most complaints, 66, came from 33 households in Highland along the north border of the airport. Aviatrix Communications owner Katie Jones and Aviatrix Public Relations Director Rosemary Barnes presented the report to the Airport Authority Board.
One Highland resident made 36 complaints, 40 percent of the total.
The number of annual takeoffs and landings at the former Norton Air Force base have soared to more than 65,000 with increased operations by global cargo flights, according to the SBD website. That number is expected to climb with the addition of the Eastgate Air Cargo Center and a new Amazon Air hangar.
There were no noise complaints in April and only three in May, Barnes said. There were 72 complaints in June, mostly about low-flying aircraft. Jones said this was due to the start of fire season and the firefighting aircraft from the U.S. Forest Service that were flying low to put out fires in the region. The Forest Service Air Tanker Base is stationed at SBD.
Airport representatives responded to every complaint filed with the Good Neighbor Program in a timely matter, Jones said.
Barnes also reminded directors of the Good Neighbor Program disclaimer, which states, in part, SBD has no authority over the movements of aircraft or the direction of flight. That is controlled by the Federal Aviation Administration's air traffic controllers.
"Neither the airport nor the FAA air traffic controllers may restrict pilot's access to an available runway," the disclaimer says.
The board elected Colton Mayor Frank Navarro as its president. San Bernardino Mayor John Valdivia, the former president, will serve as vice president.
 Loma Linda City Councilman Rhodes Rigsby was elected secretary.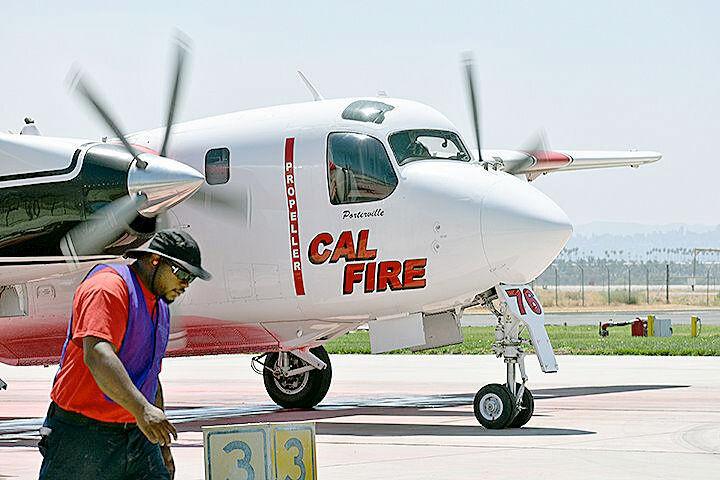 New sign for Gate 1
Also at the July 22 meeting, San Bernardino International Airport Authority directors approved a $190,000 contract for construction of a new airport sign at Gate 1 south of Mill Street at Central Avenue and South Tippecanoe Avenue. Director of Aviation Mark Gibbs said the new airport sign will use the vertical stabilizer and rudder of a Boeing 737-500, which will be donated by airport contractor Unical Aviation.
Unical will also provide a down payment of $57,760 for the project. The airport will pay the balance of $64,581.