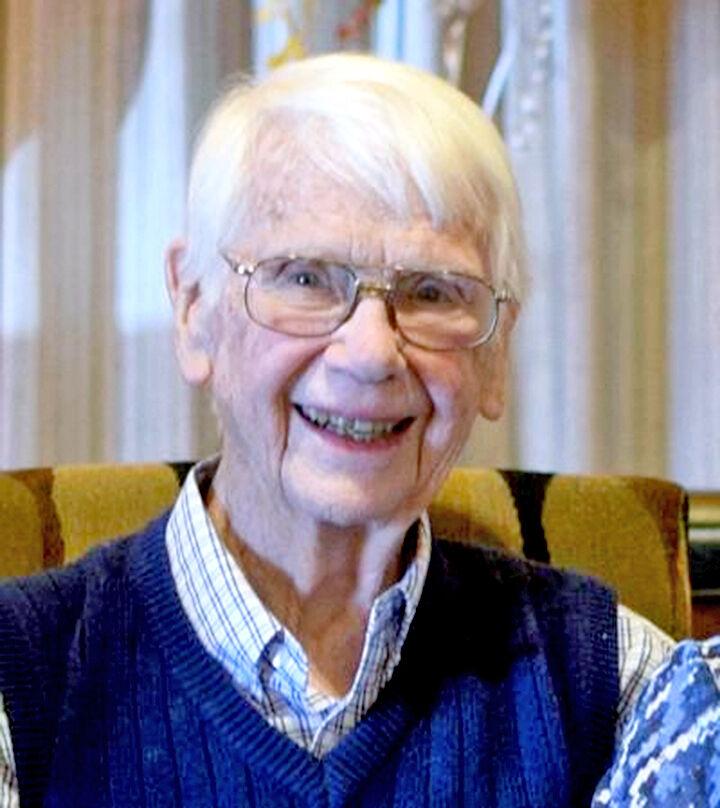 Wesley Eugene Harty, a musician, composer, playwright and missionary who taught drama and Bible study at Arrowhead Christian Academy, died on Aug. 27, 2020. He was 92.
Born on Dec. 20, 1927, born in Hinsdale, Illinois, to Clyde and Margaret Harty, the family lived in Nebraska and Wyoming. He moved to California to attend college at USC and then Westmont College where he received a degree in education.
While teaching at Brethren High School in Long Beach, he spent summers on staff at Forest Home Christian Conference Center in Forest Falls, where he started a new program for elementary school students called Indian Village. He spent more than 20 years of teaching and ministering at Forest Home.
He and his wife Ella Marie served as missionaries in the Philippines and Indonesia.
Upon retirement, he went to work at Arrowhead Christian. In his 80s and 90s, he led the Sing-a-long Sensations and taught weekly Bible studies and Sunday school classes.
He is preceded in death by his wife of 67 years and brother John Harty. He is survived by his five children, Tim Harty and his wife Shannon, Julie Harty Morris and her husband Barry, Carole Harty Burge and her husbands Don, Paul Harty and his wife Jane, and Sara Harty Clouse and her husband John; 16 grandchildren; and 20 great-grandchildren.
In lieu of flowers, the family suggests donations to Mission Aviation Fellowship (maf.org/) or the San Bernardino City Mission (sanbernardinocitymission.org/).