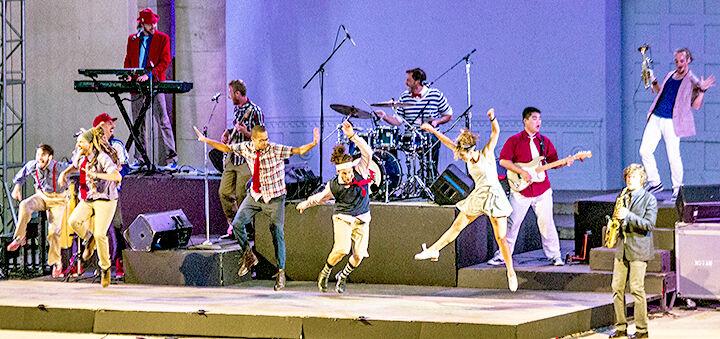 The Redlands Bowl Summer Music Festival continues its 97th season at 8 p.m. Friday, Aug. 21, as the Redlands Bowl Performing Arts presents "One Night in Memphis," a critically acclaimed tribute to legendary Sun Records recording artists Carl Perkins, Johnny Cash, Jerry Lee Lewis and Elvis Presley.
Sponsored by Circa 2020 and The Crossings at Redlands, the popular program has been created and produced by John Mueller and stars cast members of the Broadway smash, "Million Dollar Quartet." Country music, gospel, rockabilly and 1950s rock 'n' roll will be featured in a program the San Francisco Examiner has called "an amazing show!"
The next Children's Summer Music Festival Workshop will be presented at 10 a.m. the following morning, Saturday, Aug. 22. The Stars of Tomorrow youth theater organization, founded by Didi and Dimyana Pelev, will present a lively introduction to musical theater dancing and choreography. Known and respected in the Redlands area and beyond, Stars of Tomorrow has a long, successful track record of creatively teaching theater basics in an immersive environment.
Aimed at young people ages 4 through 12, these continuing Redlands Bowl Performing Arts Children's Workshops, sponsored by the Contemporary Club, Redlands, are presented at 10 a.m. Saturdays on the Redlands Bowl YouTube Channel and Facebook Page. Upcoming workshops for the following three Saturdays will feature Bollywood dance, popular music and a joyous celebration of the big band era.
The following Tuesday, Aug. 25, at 8 p.m., the Redlands Bowl Performing Arts will present the return of Rhythmic Circus, internationally acclaimed performers composed of a 12-member live music and tap dance ensemble. Sponsored by the physicians of Beaver Medical Group, the lively program will showcase a magnetic combination of dance, humor and music featuring positive messages and fun for all ages.
At 8 p.m. next Friday, Aug. 28, Redlands Bowl Performing Arts presents The Texas Tenors, Emmy Award-winning singers who rocketed to fame as 2009 finalists on "America's Got Talent." In a presentation sponsored by Ken and Judith Stanford, The Texas Tenors will demonstrate why Billboard Magazine has named them the tenth-ranked "Classical Artist in the World" and why they are considered the most successful touring group in the history of "America's Got Talent."
The Friday and Tuesday performances can be viewed live at 8 p.m. on the Redlands Bowl YouTube Channel (YouTube.com/c/redlandsbowl) and Facebook Page (facebook.com/redlandsbowl).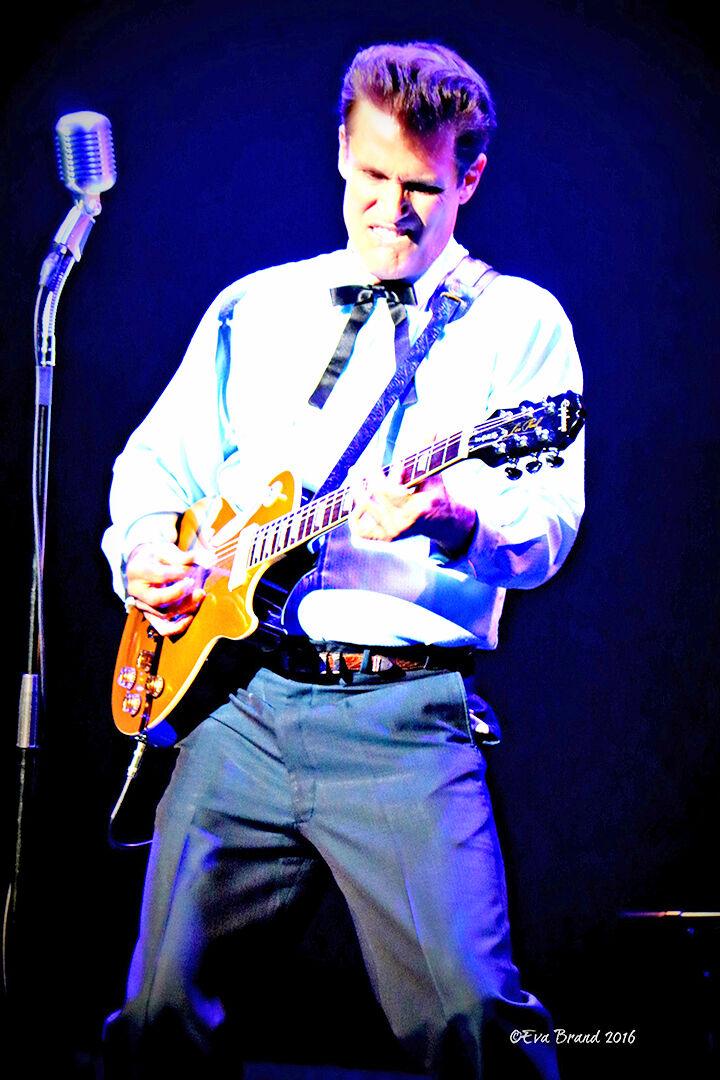 The Friday programs will be rebroadcast at 8 p.m. Saturdays on Spectrum's Channel 3 and Frontier's Channel 35. Tuesday programs will be rebroadcast Thursday evenings at 8 p.m. on the same channels. Additional information about the remaining programs on the summer schedule is available by visiting info@redlandsbowl.org or by calling Redlands Bowl Performing Arts at (909) 793-7316.