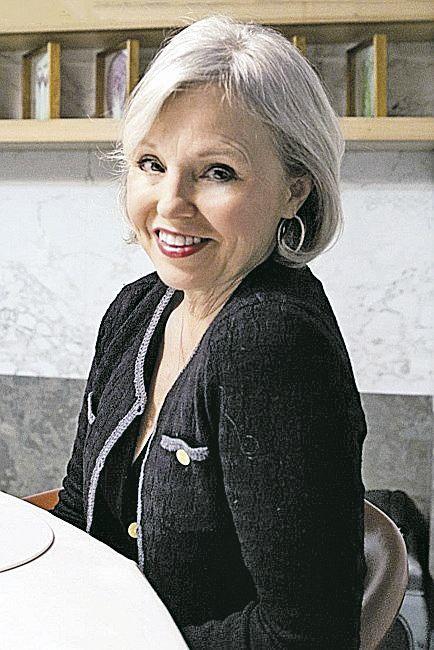 Believers, get ready for a 5K walk through Redlands. The 2019 Believe Walk, presented by Stater Bros. Charities and Inland Women Fighting Cancer, will start at 8 a.m. Sunday, Oct. 6, starting at State and Orange streets in downtown Redlands.
Check-in for registered participants and late registration are from 7 a.m. to 1 p.m. Friday, Oct. 4, at Pathway Church, 611 E. Cypress Ave.,  Redlands.  
Missed the deadline? There's still hope: Same-day registration opens at 6:30 a.m. at the start line located at the intersection between State and Orange streets.  Official start time is 8 a.m.  Cost of late registration is $50 for adults (ages 13 and older) and $25 for children (ages 4-12).  Children ages 3 and younger can join free.  
Parking is available at no cost at Redlands Mall, the public parking structure on Citrus Avenue, and on the street. Along the police and volunteer patrolled route, participants can expect to find first aid stations, restrooms, water and snacks. Four-legged furry family members can check-in at registration and use the Bark & Believe stations along the route at their convenience.
What to wear? Believe Walk gear can be purchased at the Believe Boutique either at check-in on Oct. 4 or on event day. Celebrate at the Believe Bash at the end of the finish line at Redlands Bowl, where Stater Bros. Charities and other corporate sponsors host more than 50 vendor booths that give free goodies to participants.  
Can't attend? Other ways to help include making a general donation to the event or purchasing a Chemo Care Kit ($10) that goes directly to a cancer patient.
Why walk?  Established in 2008 with a mission of raising critical funds that support cancer-fighting organizations in this region, the Believe Walk draws between 10,000 to 12,000 participants.
To date, sponsors and donors of the annual event have contributed more than  $5.1 million to join the fight against all cancers. Local fund recipients include Redlands Community Hospital, Loma Linda University Cancer Center, Loma Linda Children's Hospital Oncology and Riverside University Health System, among others.  
This year's walk teams include Team Nani in memory of cancer advocate Nancy Varner, who along with Annie Sellas and Cathy Stockton, co-founded Inland Women Fighting Cancer. It was the collaboration between these women and Stater Bros. Charities that led to what is today a major local fundraising effort with a profound impact that supports cancer research, survivors and their families.  The team aims to raise $25,000 as an honorary donation on Varner's behalf.
"It's not going to be the same without her, but we're working for her because that's what she would want," Sellas said. "That's what fills my heart, that's where my peace comes, just continuing to work and do, to honor her in that way."
Varner died in June after a 13-year battle with ovarian cancer.  
Believe Walk 2019
What: A 5-kilometer (3.15 -mile) walk to raise money for cancer patients, co-founded by the late Nancy Beth Varner.
When: 8 a.m. Sunday, Oct. 6.Route: Starts at State and Orange streets and finishes at the Redlands Bowl.
Online registration deadline: Oct. 2.
Cost: $35 for those 13 and older, $10 for children 4 to 12. Free for those 3 and younger but T-shirts are not included. Volunteers, 16 and older, walk for free.
Late registration: Add $15. Registration opens at 6:30 a.m. on the day of the event.
More information: Visit believeinlandempire.com or call (855) 883-4407 toll-free.