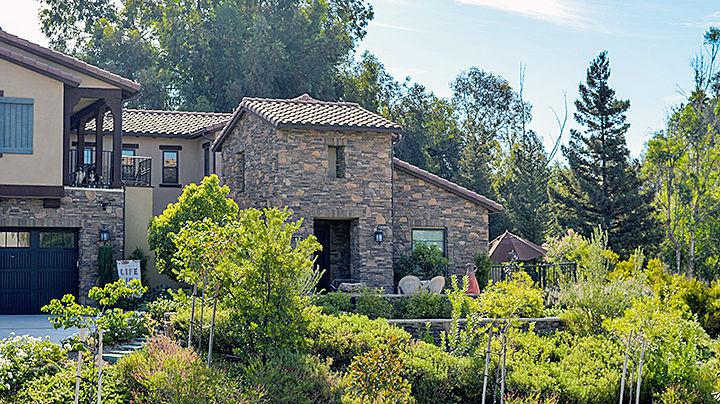 Former Highland residents Bob and Gina Beeman moved into their brick-lined, Mediterranean-style home in 2016 after falling in love with Redlands.
"We wanted to move to Redlands for the quiet areas and the shopping," said Bob Beeman. "The shopping here is a lot better than in Highland. Redlands is more established."
The Beemans chose a nine-bedroom, seven-and-a-half bath home built in 2015.
The home is about 5,100 square feet, has a three-car garage and a 20-by-65 RV garage.
The Meditrranean home also has an internal patio and a 20-by-20 space "that is like an apartment on the side of the house," said Beeman.
Beeman's favorite aspect of his home is the impressive amount of storage space.
"I built the RV garage for storage space for medical info for work. It saves us money on a storage unit," he said.
The real draw, however, is the neighborhood.
"It is a safe area. When you are 20 you don't care but now that I'm older I want to live somewhere safe. The traffic is a lot better than other areas as well," said Beeman. "The traffic out of East Highland made it take 20 minutes just to get on the freeway. Now we have great freeway access here."
Redlands Home Tour 2019
When: 9:30 to 4:30 p.m. Sunday, Dec. 8. Guests will tour six homes plus the Redlands Asistencia. Tickets are $30 for general admission, $80 for patron brunch package. To purchase tickets go to ymcahometour.org.
Boutique and Pantry: 9 a.m. to 4 p.m. Saturday and Sunday, Dec. 7 and 8 at YMCA, 500 E. Citrus Ave. The Holiday Boutique and Pantry is a curated market of handmade crafts and artisan goods.
Learn about the homes: Each week leading up to the home tour on Dec. 8, the Redlands Community News will feature one of the homes.