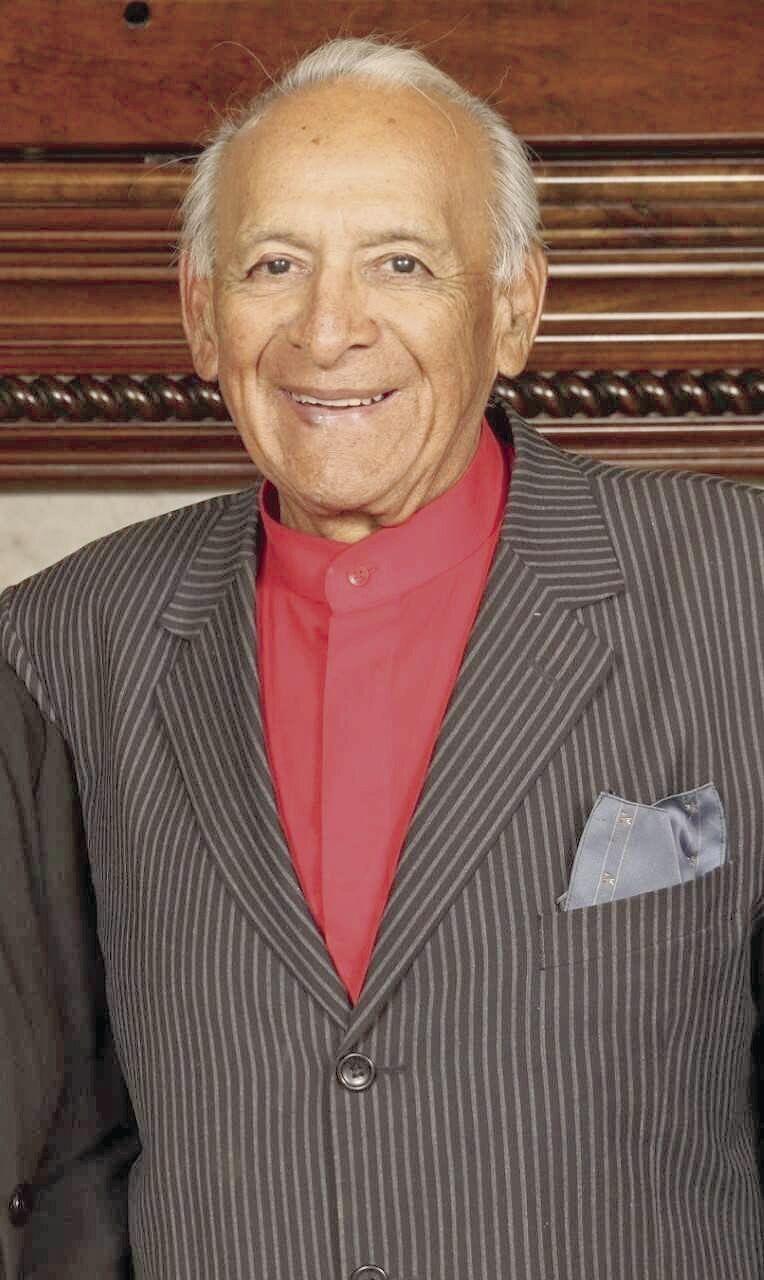 Gabe De La Rosa, sometimes known as the "Mayor of Mentone," died Dec. 31, 2021, at age 85. Born in 1936, was known for his involvement in the unincorporated community, including his service with the Mentone Chamber of Commerce and the Mentone Area Community Association (MACA).
In December 2020, De La Rosa became chairman of the Mentone Chamber of Commerce after David W. Wilder resigned, citing concerns he could be held legally responsible over the chamber's violation of COVID-19 stay-at-home orders.
Wilder, who worked closely with De La Rosa in both the Chamber of Commerce and Community of Mentone Empowered Together (COMET), said De La Rosa "was dedicated to the improvement of Mentone, both the business community and the public sector. He worked tirelessly. His passion was Mentone."
Wilder said De La Rosa was in the process of starting a community garden. Though he encountered obstacles to the project, "He kept trying." De La Rosa and his wife, Angela Grisafe De La Rosa, helped start Mentone Days, an annual chili cook off. De La Rosa was also instrumental in getting young people to join the Chamber of Commerce.
In addition to his civil service, De La Rosa once operated a thrift shop and assisted with many local beautification projects and community events. He was "always very excited about any events for Mentone and he advocated for Mentone in so many ways. He will be sorely missed in the community," Grisafe De La Rosa said.
De La Rosa's church, Rocky Point Fellowship, often worked with Mentone Beach Ministries. Mentone Beach Pastor Ron Dorres said of De La Rosa, "He was an outstanding man. He was always helping somebody. Always. He was one of the most caring people I've ever known."
De La Rosa loved the outdoors and, in 2019, appeared in a short film on Zanja Creek paid for by MACA and the Chamber of Commerce. The appearance was not De La Rosa's first time in the spotlight. He and his wife performed across Southern California as the vocal group The Versatiles.
Following De La Rosa's death, condolences and memories abounded. County Supervisor Dawn Rowe included a message in her newsletter, honoring De La Rosa's work and concluding, "Gabe was a generous, helpful, and joyful person. We will miss you, Gabe."
Assemblyman James C. Ramos adjourned the Jan. 6 Assembly meeting in honor of De La Rosa, saying, "Gabe was a longtime friend and unfailing advocate for the community of Mentone and the surrounding communities of San Bernardino County. He never failed to give of his time, his resources, experience, or cheer."
De La Rosa's daughter, Teri Lozano, posted, "We love and miss our Dad yet we hold so many special memories in our hearts forever."
Local resident Mike Simiele said on Facebook that De La Rosa was a "true champion for his community—he truly made and advocated highly for Mentone to be a much much better place!"
Community site Mentone Matters reported on Jan. 2 that De La Rosa "had been battling COVID and had been in the hospital until Wednesday (Dec. 29) and then was released to home." In an update on January 9, the admin of Mentone Matters stated De La Rosa's wife said her husband "was over it (Covid-19) and it will not be on his death certificate."
A celebration of life will take place Feb. 11 at the Mill Creek Cattle Company, 1874 Mentone Blvd., Mentone.
In an update on Jan. 9, the admin of Mentone Matters stated De La Rosa's wife said COVID-19 was not the cause of death.