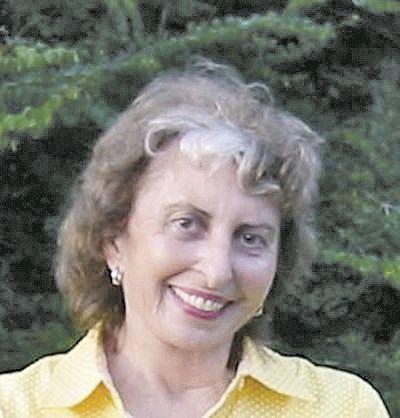 Dorothy "Dottie" Mae Sevel, a longtime teacher at Mariposa Elementary School, died on Oct 22, 2019, at her home surrounded by family.
Born in Milwaukee, her parents brought her to San Diego as a young girl.
She earned a degree at San Diego State University back when the graduating class was only 300.
One summer during college she went to Mexico to work on the newly discovered Mayan ruins at Chiapas.
She met her future husband, David Sevel, on a blind date and married him on Dec. 12, 1952.
He was an Air Force pilot and they traveled to many Air Force bases during his career.
Dottie Sevel always taught at nearby elementary schools. They moved to Redlands in 1972. She earned a master's in education and continued to teach at Mariposa.
She also obtained a brokers license to help her husband in his real estate business.
She and her husband went on cruises, visited Africa, Australia, Mexico, South America, Europe and other destinations.
After he died, she continued to travel with friends and family exploring much of the rest of the world.
She was an avid hiker.
Sevel volunteered at the Redlands Footlighters Theater (where she was honored with a lifetime membership), Meals on Wheels, the Assistance League Thrift store, the Redlands Chapter of the P.E.O, Orange Empire Military Officer's Club (surviving spouse liaison) and the local Experimental Aircraft Association chapter where she was part of the Young Eagles flights.
She played mahjong two or three times a week and worked out at LA Fitness at 6 a.m. several times a week.
Sevel was preceeded in death by her husband. She is survived by her sons Garry and Jim; daughters-in-law Regina, Cathy and Jane; grandchildren Stacey, Jeff and AJ; sister-in-law Evelyn; and niece and nephew Vicki and Harry.
Services were held on Wednesday, Oct. 30, at Emerson-Bartlett Mortuary, 703 Brookside Ave., Redlands.
In lieu of flowers, the family suggests attending a local theater or art event or donating to the Redlands Footlighters Theater, P.O. Box 444, Redlands, RedlandsFootlighters.org.