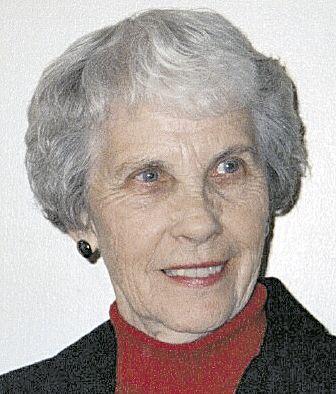 Beverly LaRue Crouch, a longtime resident of Redlands who worked at Redlands Community Hospital and at Plymouth Village, died on Oct. 16, 2019. She was 91.
Born on May 31, 1928, in Kearney, Nebraska, LaRue received her registered nursing license through the Cadet Nurse Corps and worked from 1948 to 1953 at St. Anthony's Hospital in Pocatello, Idaho.
In Pocatello, she met Ramon Glen Crouch and married him on July 23, 1948 at St. Joseph's Catholic Church. On their honeymoon they traveled through California on their way to Mexico and fell in love with the beauty of the state. They moved to California in 1956.
After moving to Redlands, LaRue worked at Redlands Community Hospital from 1962 to 1980 and at Plymouth Village Retirement Community from 1980 to 1992.
LaRue was a member of Holy Name of Jesus Catholic Church and the Redlands Horticultural Improvement Society. After she retired, she volunteered with Meals on Wheels and was a Plymouth Village associate.
Beverly LaRue is survived by her husband of 71 years; her children and their spouses, Michael Crouch and Randy Joseph of Seattle, Jan and Jim Hawkins of Boulder City, Marisa Crouch and Dale Hawkins of Redlands, and Carolyn and Steve Miller of Asheville; five grandchildren, Sara Gutierrez, Jennifer Barnthouse, Evan Crouch, Julia Crouch and Deva Hetrick; and 10 great-grandchildren.
A private family service will be held at Riverside National Cemetery. A celebration of life will be held in the spring in Carlsbad, California. In lieu of flowers donations can be made to the Alzheimer's Foundation in her name.