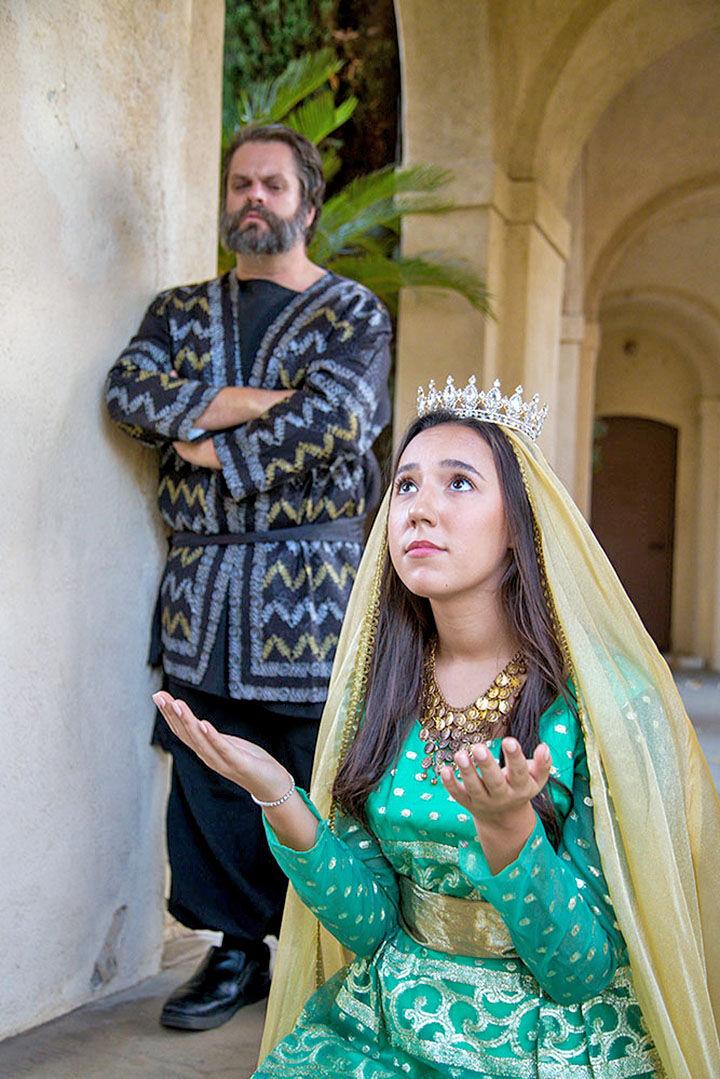 LifeHouse Theater celebrates reopening as the company launches its 27th season outdoors with an Inland Empire family favorite, "Esther!"
Guests are invited to journey back to ancient Persia and join the courageous Queen Esther as she outwits the evil and treacherous Haman. Based on the famous biblical story, "Esther" is a comedic musical adaptation profiling an inspirational young woman of deep faith.
Award-winning playwright Wayne Scott and director Cathy Flores bring to life Queen Esther's encouraging tale of hope and virtue already enjoyed by thousands in Southern California. "Our critically acclaimed musical, 'Esther!' is a fun adventure enjoyed by guests of all ages," said Scott. "This is a light rendition of a serious story as timely today as ever."
"The theme of our 27th season is 'A Season of Hope and Renewal.' There's no better story to begin a season in this challenging era than our musical biography of Esther," Scott commented.
Joining director Cathy Flores on the production staff are choreographer Mackenzie Marts, musical director Mary Lynn Mollner, set designer Jacob Michel, and costume designers Tiffany Michel and Jordan Croley.
Portraying the title role of Esther is Sage Manson. Jeremy Yeo plays King Xerxes. Michael Tennant is the sly and conniving Haman.
'Esther'
Where: A longtime hit with local audiences, "Esther" will be performed outdoors just behind the LifeHouse Theater, 1135 N. Church St. in Redlands, next to the Redlands Christian School.
Rules: Guests will be seated in family groups, physically distanced and are asked to wear a mask and bring their favorite lawn chair for seating.
Performances: Begin at 7:30 p.m. Saturday, Oct. 17, and will continue on weekends through Nov. 8. Performances are at 7:30 p.m. Fridays, 2 p.m. and 7:30 p.m. Saturdays, and 2 p.m. Sundays.  
Tickets: A donation of at least $15 for adults and $10 for children age 11 and younger. Guests may donate more to help sustain the theater. Tickets may be purchased over the phone with a Visa or MasterCard by calling (909) 335-3037. A limited number of tickets are available online at boxoffice.lifehousetheater.com. Guests may also purchase tickets at the event. All are encouraged to reserve seats early as many performances sell out.
Parking: Guests are asked to park on the street or across from Redlands Christian School. South side parking area will be reserved for our elderly and disabled guests. n For more information: Visit lifehousetheater.com.