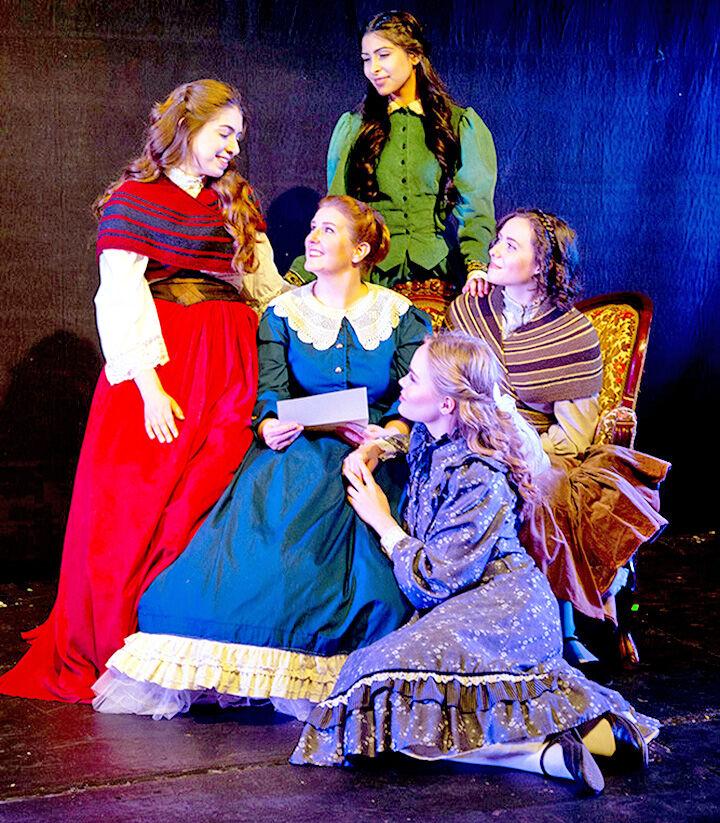 LifeHouse Theater resumes its 27th season with the company's original award-winning musical, "Little Women," sponsored by Family Tree Realty.
Opening at 7 p.m. Saturday, April 10, this charming audience favorite will continue on weekends through May 9.
"Little Women" will be performed with heightened safety measures in place. A new air purification system has been installed at LifeHouse Theater for the health and comfort of guests and performers. Guests will be seated in family groups, socially distanced and asked to wear a mask. Additional safety precautions include plexiglass shields at the box office, touchless hand sanitation stations and a strictly limited audience capacity.
"After a pause in our schedule to enhance safety, we're excited to resume our season with 'Little Women,'" said LifeHouse founder and President Wayne Scott.
"Our guests have been incredibly supportive through the challenges of the past year, and we're delighted to welcome them back for our inspirational productions."
Extensive work has been done at LifeHouse to promote the security and comfort of guests, said General Manager Jeff DeWitt.  
"We look forward to our audiences relaxing and enjoying our award-winning productions once again," DeWitt said. "And we'll continue monitoring local conditions and adjust our safety protocols and policies as warranted."
Scott, who wrote the adaptation and music, said, "The timely story is so full of hope and joy, it's sure to inspire all who experience it.
"Little Women" is directed by veteran performer and director Jana Smith.
Joining Smith on the production team are assistant director Priscilla George, choreographers Sophie Mills and Karissa Allen, music director Sage Manson, costume designer Beth Derry, set designer Jacob Michel and sound and lighting designer Peter Rajca.
The production features Kelly Bouslaiby as Jo March, Esmeralda Gil as Meg March, Brie Byers as Amy March, Maegan Crother as Beth March, Julie Carlson as Marmee and Jerry Cason as the girl's father, Chaplain March.  Also featured are Jordan Crother as Professor Bhaer, Aaron Ramos as John Brooke, Nick Diliberto as Mr. Laurence, Charlie Orozco as Laurie and Debby Race as Aunt March.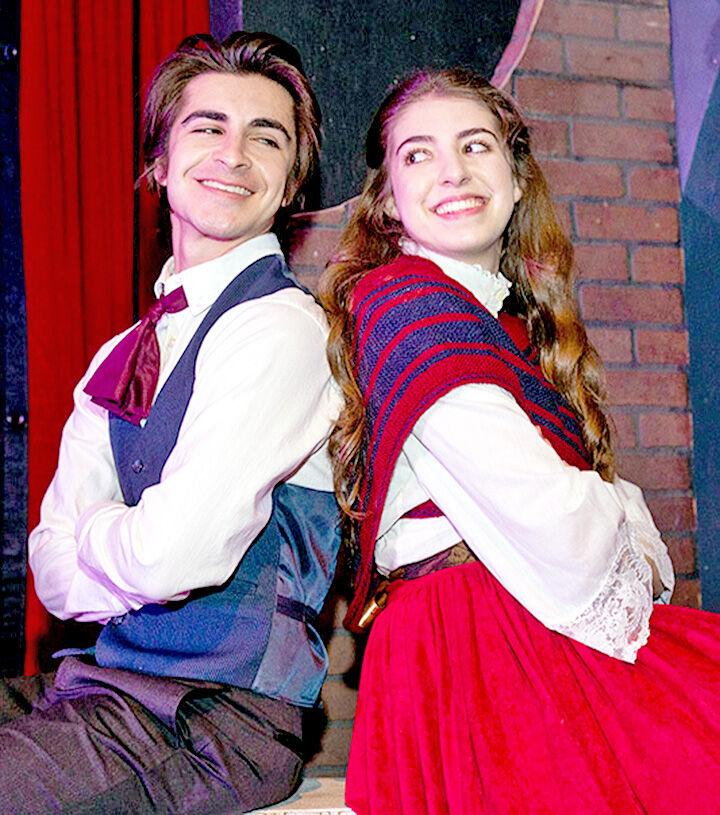 'Little Women'
When: Performances will be at 7 p.m. Fridays, 2 p.m. and 7 p.m. Saturdays and 2 p.m. Sundays through May 9. In addition to the weekend performances, there will be a special performance at 7 p.m. Thursday, May 6. There will be no performance on Saturday, May 1 and no daytime performance on April 10.  
Tickets: Advance ticket are $22 or $26 for adults and $11 or $13 for children ages 3 to 11, and can be purchased over the phone with a Visa or MasterCard by calling (909) 335-3037. Tickets are available online at boxoffice.lifehousetheater.com. Checks can also be mailed to LifeHouse, provided reservations are made far enough in advance. No children younger than 3 are admitted. Tickets may also be purchased in person at the box office, which is open Fridays from 1 to 6 p.m. Fridays and one hour prior to performance times on the weekends. Tickets are $2 more the day of the performance. Group rates are available for groups of 10 or more.
Guests are encouraged to reserve seats early as performances will sell out.
Where: 1135 N. Church St. in Redlands, next to the Redlands Christian School.  
Free parking: Available in back of the theater.
Upcoming
• "Peter Pan," May 22 to June 27.
• "Moses," July 10 to Aug. 15.
• "Snow White," Aug. 28 to Sept. 26.
• "Sherlock Holmes and the Hound of the Baskervilles," Oct. 9 to 24.
• "Noah," Nov. 6 to 21.